Meeting Jim Quigley
The other day I said I'd post the story about my first run-in with Jim Quigley, the owner of Quigley's Half-Irish Pub in Ridgely's Delight.
Here it is ...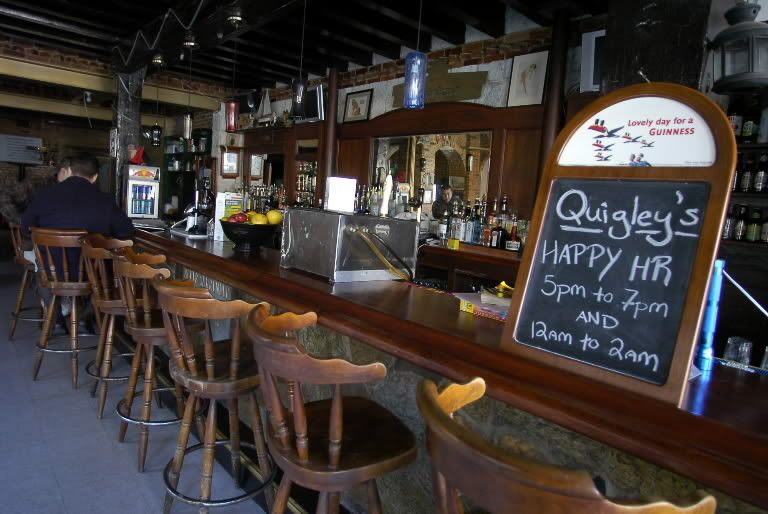 Normally, I visit a bar, hang out for a bit, then call it the next day and talk to the owner over the phone (so I can stay semi-anonymous).
I went to Quigley's once or twice and had a good time.

Since Quigley's was brand new at the time, I couldn't find the phone number anywhere.
So I walked in wearing my Sun ID with a notepad in my back pocket.
Quigley was behind the bar.
He saw me coming, raised his arm, pointed at me and yelled "REPORTER!"
I stopped and said: "Yes ..."
He told me he wouldn't talk to me about the bar because the kitchen wasn't up and running.
I told him I was writing a review of the bar, not the kitchen, and the review was going to run whether or not I quoted him in it.
Eventually, he agreed to talk to me.
But it was by far the most awkward introduction I've ever had.
(Photo by Lloyd Fox/Sun Photographer)
Posted by
Sam Sessa
at 9:39 AM |
Permalink
|
Comments (7)
Categories:
Bars & Clubs
,
Random stuff