Floristree is blushing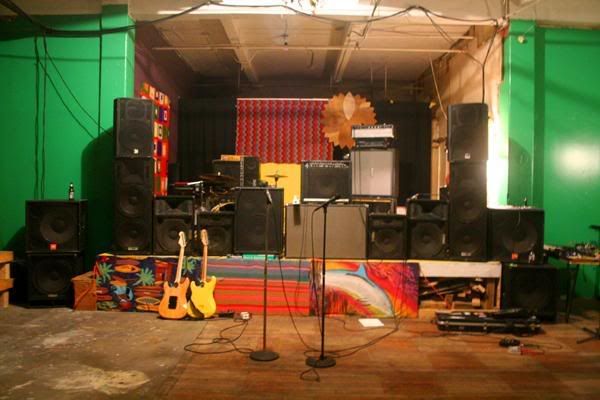 It's been a big month for Floristree.
The DIY art space was name-checked in Rolling Stone and Blender for contributing to the awesomeness of Baltimore's scene.
So I called Floristree member Jason Urick, who also plays in WZT Hearts, to find out what he thought of the props.
"It definitely caught us off guard a bit," he said. "I think it's more humorous to us than anything else at this point."
Urick hopes both pieces will help people associate Baltimore with positives like arts and music as opposed to drugs, crime and the Inner Harbor.
"I glad people think we've contributed something. we've definitely tried to contribute something to the scene. In the end, we're just doing what we're doing. The last thing we're after is attention."
Posted by
Sam Sessa
at 2:03 PM |
Permalink
|
Comments (5)
Categories:
Local music