Fab Five Friday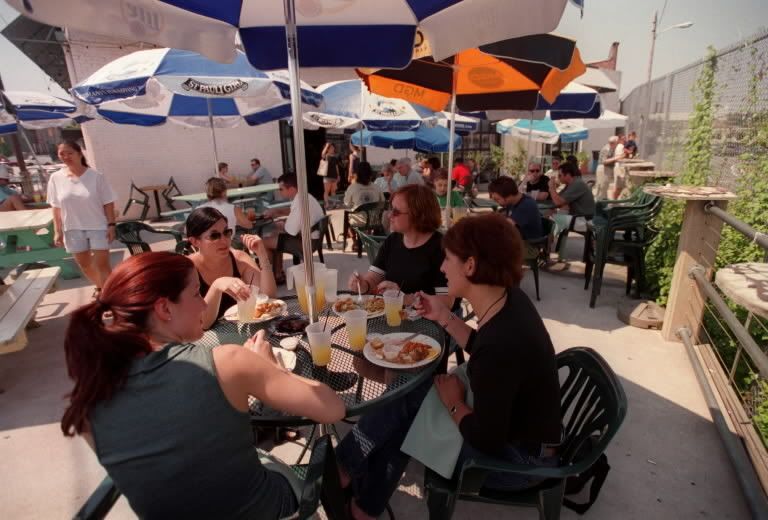 With warmer weather finally here, we can take advantage of all the bars with ouside seating.
Here are my five favorite places for outdoor swilling.
1. Woody's Rum Bar and Island Grill, 821 S. Broadway
It can be tricky to find this third-story deck the first time, but once you do, you won't want to leave. It has the best view of the Fells Point waterfront and $2 Coronas from 5 p.m. 'till close Thursdays.
2. Little Havana, 1325 Key Highway
With or without the steel ship, and as Greg S said, the fenced in back patio has a "prison-by-the-harbor feel." But the mojitos are some of the city's best, and there is no better summer drink than an ice cold, minty mojito.
3. Nick's Fish House, 2600 Insulator Drive
Yes, the crowd here can get a little frat-tastic on Friday and Saturday nights, but the live music is usually good and the wooden deck is pretty big. It's usually one big throwdown, and I like that.
4. MEX, Power Plant Live
MEX has the biggest wooden deck downtown, and some pretty solid drink specials too.
5. Bay Cafe, 2809 Boston St.
A taste of Ocean City right here in Baltimore! Seriously though, the Cafe is a mecca for the college and post-college crowd. And it does have one of the best outdoor drinking/carousing areas in town, as well as decent deals on rum drinks.
Posted by
Sam Sessa
at 7:26 AM |
Permalink
|
Comments (9)
Categories:
Fab Five Fridays