Fab Five Friday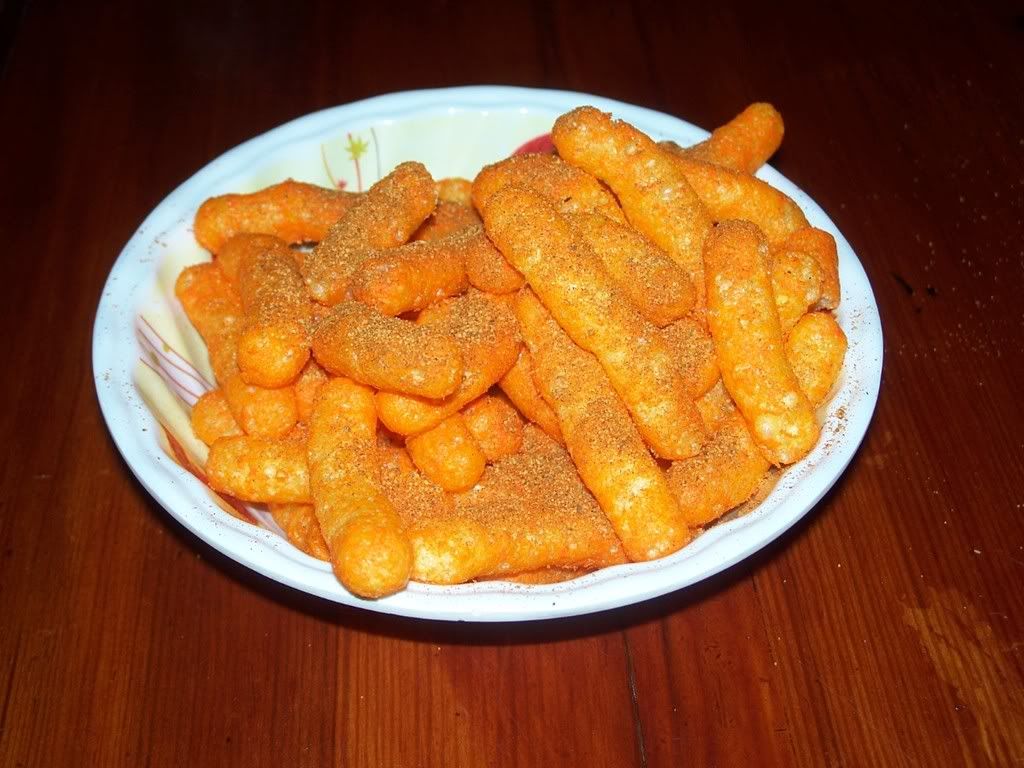 What a delicious topic, eh FMEB-bers?
A free one too, I might add.
Here we are -- the five best free bar snacks in Baltimore.
Thanks for your suggestions, too.

1. Personal pizzas at Birds of a Feather, 1712 Aliceanna St.

This one wins by a long shot. On Friday evenings, owner Alicia Horn brings out homemade personal pizzas for her customers. They're fantastic.
2. Old Bay cheese balls/doodles (pictured) at Quigley's Half-Irish Pub, 633 Portland St.

Jim Quigley claims to have invented these addictive snacks, and I'm not one to doubt him. Either way, I can't get enough of them.
3. UTZ hard pretzels at Duda's Tavern, 1600 Thames St.

Crunchy and salty enough to keep you reaching for the big plastic jar on the bar all night.
4. Peanuts at the Midtown Yacht Club, 15 E. Centre St.

On my way in, I always stop by the giant barrel of peanuts and scoop up a generous handful. Then I worry about getting a drink.
5. Garlic knots at Pasticcio Kitchen, 2400 Boston St.

Here's a happy hour snack that can easily replace dinner before a night out in Canton. Mmmm ... garlic knots.
(Photo by me)
Posted by
Sam Sessa
at 9:49 AM |
Permalink
|
Comments (3)
Categories:
Fab Five Fridays