Cheese balls at Quigley's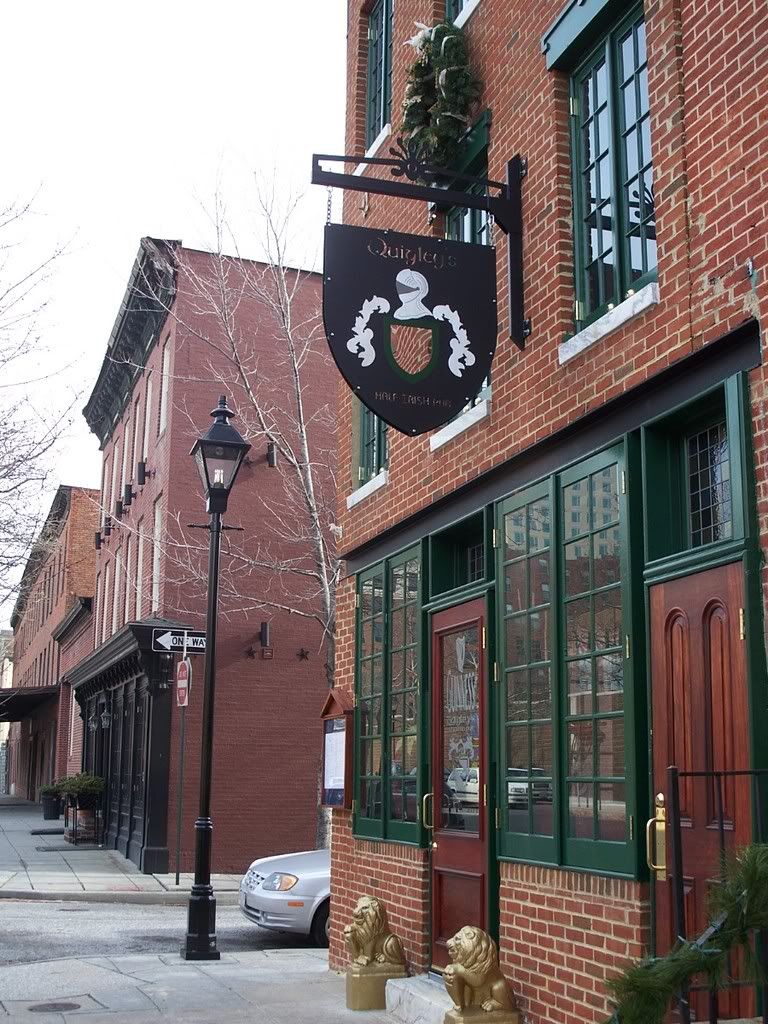 My new favorite bar food are the cheese balls served in bowls and put on the bar at Quigley's Half-Irish Pub in Ridgley's Delight.
They come sprinkled with Old Bay, which (as any true Marylander will know) makes them awesome.
Hmmm ... this could very well be a delicious (pun!) Fab Five Friday topic.
Next week, perhaps?
Side note: Owner Jim Quigley said he reads the blog.
If that's true, than I'm curious to know: Where did you get the idea for the Old Bay cheese balls?
Leave a comment and let me know.
(Photo by me)
Posted by
Sam Sessa
at 11:59 AM |
Permalink
|
Comments (7)
Categories:
Bars & Clubs