Anti-St. Patty's activities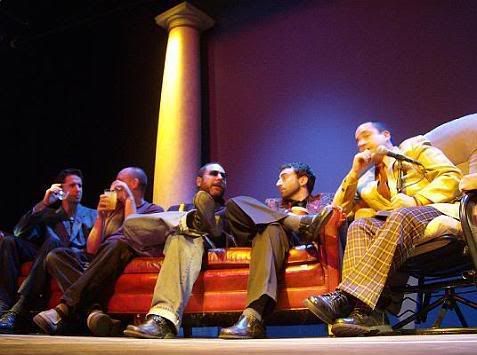 I'm probably going to get some heat for this.
But honestly, I'm not a huge St. Patrick's Day fanatic.
And I'll bet some of you aren't either.
So, if you're looking for non-St. Patrick's Day stuff to do, I have a couple suggestions. ...
Tonight, hit up Reaction! at The Sidebar. Local Latin/jazz group The Swingin' Swamis (pictured) are playing, and they put on a great show.
Saturday, see Carl Filipiak at The 8x10. One of the best re-creations of classic rock you'll hear on the local scene.
And Sunday, head to Fish Head Cantina in Arbutus for the benefit show for local bluesman Memphis Gold. More than 10 local bands are playing.
If you are a hard-core St. Patty's Day partyer and you haven't picked your pub crawl yet, Metromix has a pretty comprehensive guide.
Posted by
Sam Sessa
at 2:05 PM |
Permalink
|
Comments (1)
Categories:
Bars & Clubs