The Pogues @ Rams Head Live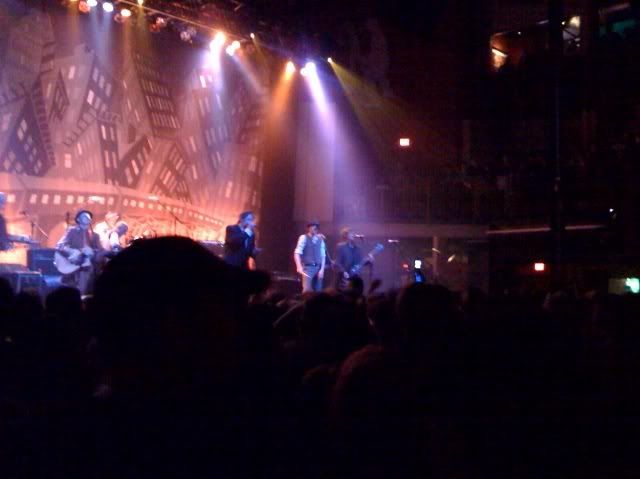 MS commenter/correspondent Mike Williams saw Irish punk rockers the Pogues at Rams Head Live last night.
Here is his report ...
At last night's show, the Pogues' songs about whiskey, rum, and spirited characters seemed like a perfect fit for Baltimore's hard-drinking blue collar heritage.
After a lively — if not largely ignored — opening set by ska veterans The Pietasters, lead singer Shane MacGowan and his band mates played for almost two hours.
MacGowan's gravely, sometimes slurry vocals showed the effects of decades of heavy smoking and alcohol use, but the combination of great instrumental work the tin whistle and banjo made up for it.

Even the state law prohibiting smoking indoors wasn't enough of a detriment, as MacGowan frequently lit up on stage — or had a glass out of reach.

For diehard Pogues fan or the casual Irish folk music listener, band staples such as "Broad Majestic Shannon" and "Dirty Old Town" proved to once again quench the appetite Baltimore has for energetic Irish music — especially so near to St. Patrick's Day.

(Cell phone photo courtesy of Bridget Williams)

Posted by
Sam Sessa
at 4:47 PM |
Permalink
|
Comments (5)
Categories:
Local music