My car
Dear MS commenters,
Some of you have been Internet friends with me for almost a year now.
That means a lot to me.
So I thought I'd share a little bit of my personal life with you: My car ...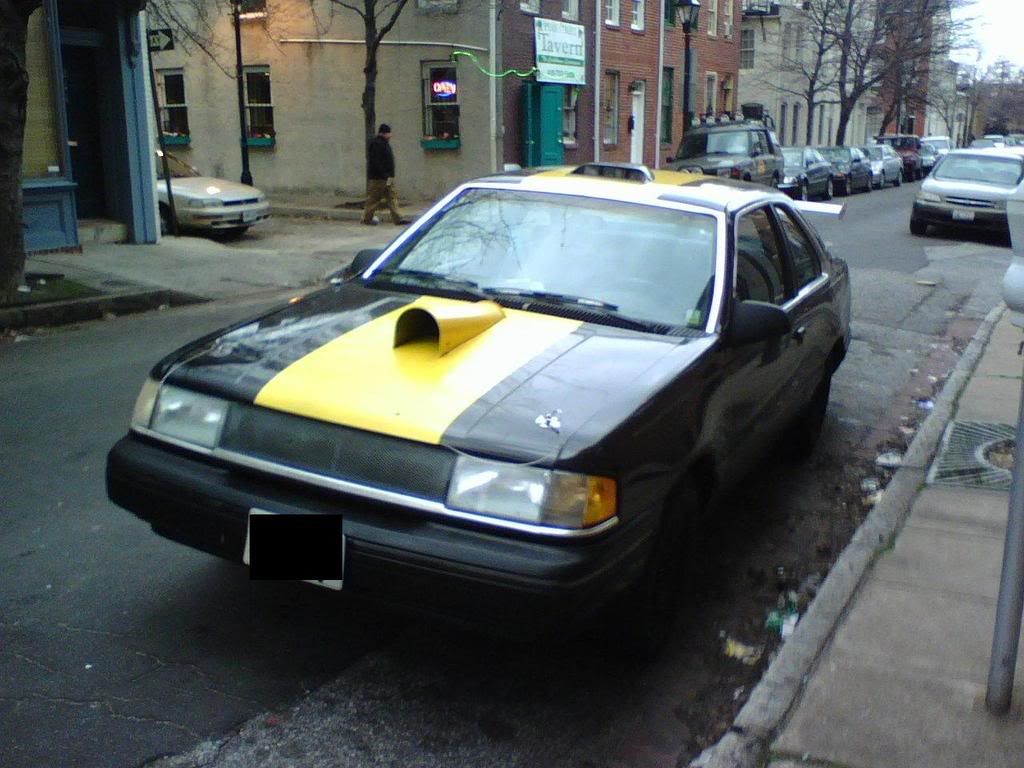 Here it is, in all its glory!
I call it ... Stinger.
As you'll notice, I made a few modifications to the original car to increase power and performance.
First, I put on the TURBO CHARGER, which instantly doubled my horsepower to nearly 1,000.

Goodness. My heart is beating faster just looking at this photo of Stinger.
That's not just any yellow stripe down the middle of Stinger, either.
It's high-velocity wind/speed paint, which allows for premium G-force torque on windy days.
You'll also see the MS-2470 Spoiler just above the trunk.
See, Stinger has so much raw muscle, the car would snap in half if the spoiler wasn't there to hold it in place.
The spoiler also strikes fear in the hearts of my enemies.
But the coolest part: If I burn rubber for exactly 33 seconds and then turn Stinger loose, I can travel back in time.
Bam!
Put that in your pipe and smoke it, Michael J. Fox.
(Photos of some random car -- wait, I mean Stinger -- by me)
Posted by
Sam Sessa
at 10:13 AM |
Permalink
|
Comments (4)
Categories:
Random stuff