Muggsy's Mug House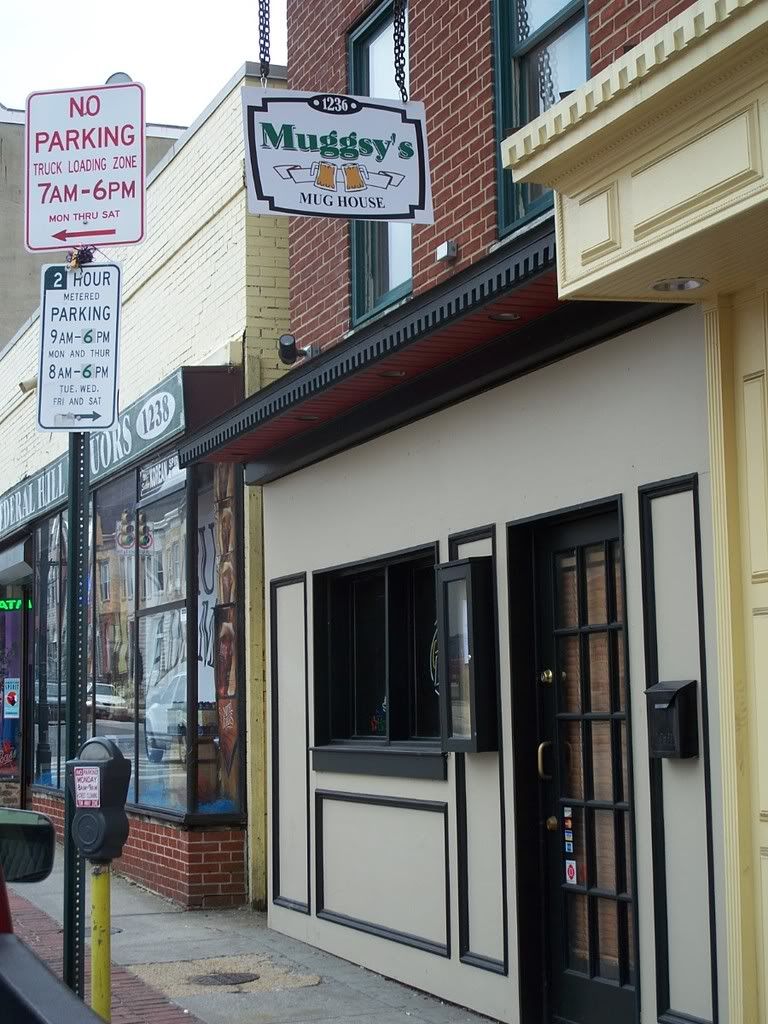 Here is Muggsy's Mug House, in all its glory.
In case you missed Wednesday's post, Muggsy's is the new bar where Clayton's Tavern and Sean Bolan's used to sit.
Looks like the owners have a small sign up.
I'll try to get there sometime this weekend, check the place out and post more on Monday.
(Photo by me)
Posted by
Sam Sessa
at 2:51 PM |
Permalink
|
Comments (10)
Categories:
Bars & Clubs