Homer's in trouble!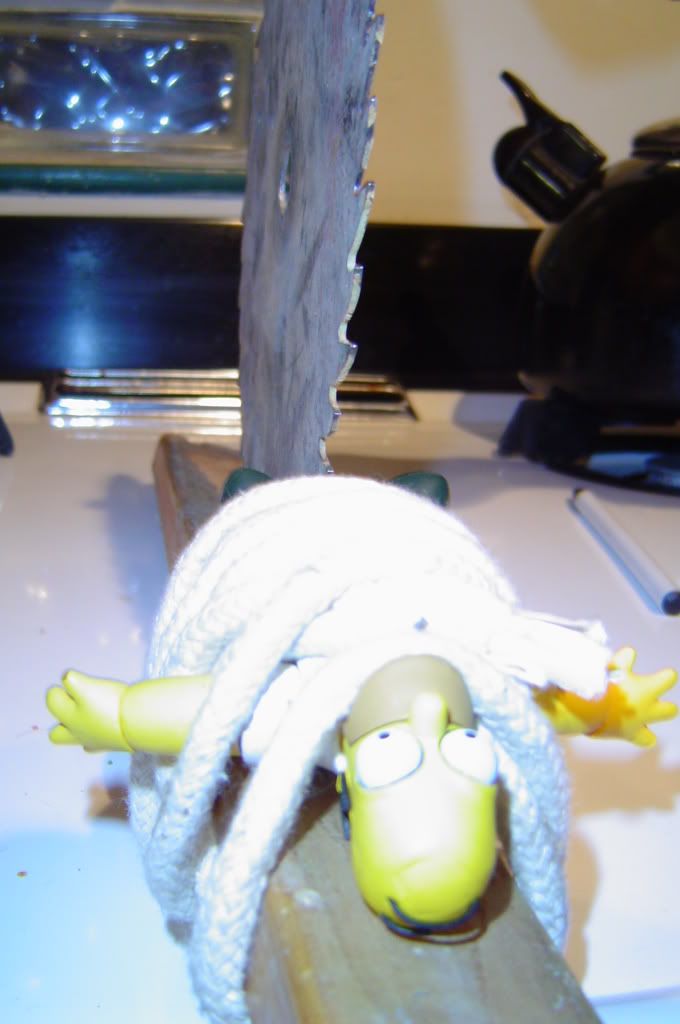 Those thieving thieves sent me this photo of Homer in danger!
Here's the letter:
Now homer is seeing the saw ... Stop being so pickey and argamentive with us...just do what we say ... remember unmarked billz ... where we said. Any more of you're sarcazam and we turn on the sawblade and yule begetting homer back in two peezes yours turly, badguyz
Hey Badguys, I still don't know where you want me to put the money!
(If you're new to the whole Homer saga, read this, this and this.)

Posted by
Sam Sessa
at 12:08 PM |
Permalink
|
Comments (1)
Categories:
The Homer Saga