Happy St. Patrick's Day!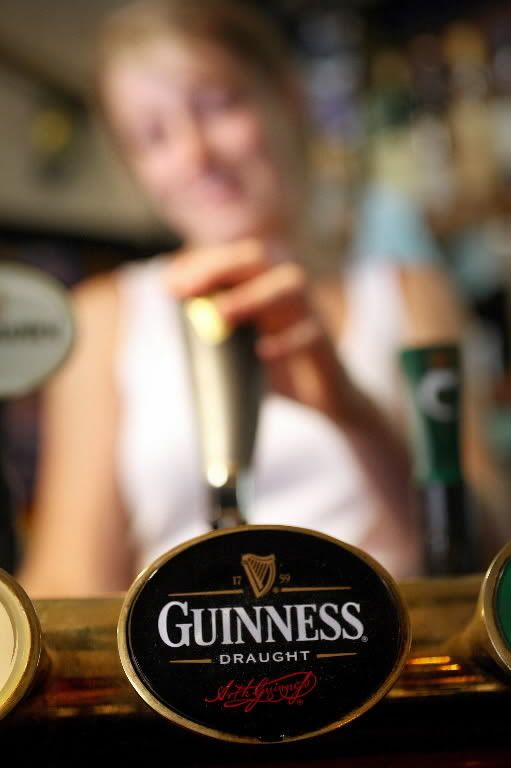 I didn't mean to sound like a sourpuss the other day.
It's just that blowout binging in Canton/Fells Point/Federal Hill is not my thing.
If that's your thing, I hope this past weekend was awesome. Today too.

Saturday seemed to be the big ticket day for St. Paddy's swilling.
I went out for a walk at one point Saturday, and this dude drove by with his window down.
Not only was he drinking a large bottle of Miller Lite while driving, but he felt the need to show it to me.
"Happy St. Patrick's Day," I said.
It was a scary reminder of how toolish drinkers can blow the holiday out of proportion and put others at risk.

(Photo by Bloomberg News)
Posted by
Sam Sessa
at 11:46 AM |
Permalink
|
Comments (1)
Categories:
Bars & Clubs