Fab Five Friday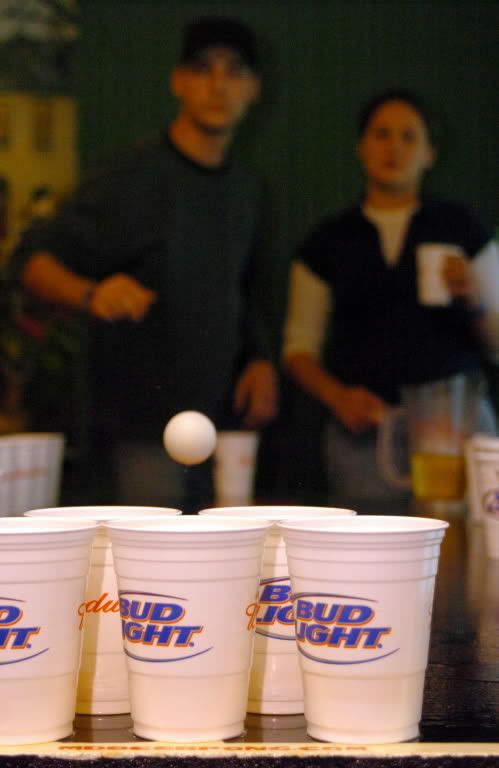 For the record, this is Fab Five Friday: College Throwback Edition.
I seriously haven't played some of these games since college.
I don't miss some of them. But I still play a couple.
1. [Expletive]-hole
A perennial favorite. I love how you constantly have to be on edge -- the game can change in a moment.
2. Beer pong
Who knew tossing a Ping-Pong ball into a plastic cup could be this awesome?
3. Kings/Circle of Death
It's worth it just to see the face of the person who has to drink the cup. Unless that person is you.

4. Never Have I Ever
Discover all kinds of hilarious dirt on your friends while drinking? I'm in.
5. Quarters
I'm not a huge fan, but I can't deny the popularity of quarters -- especially with the New Jersey crowd. That should say something about the game. Zing!
(Photo by Kim Hairston/Sun Photographer)
Posted by
Sam Sessa
at 8:32 AM |
Permalink
|
Comments (16)
Categories:
Fab Five Fridays