Fab Five Friday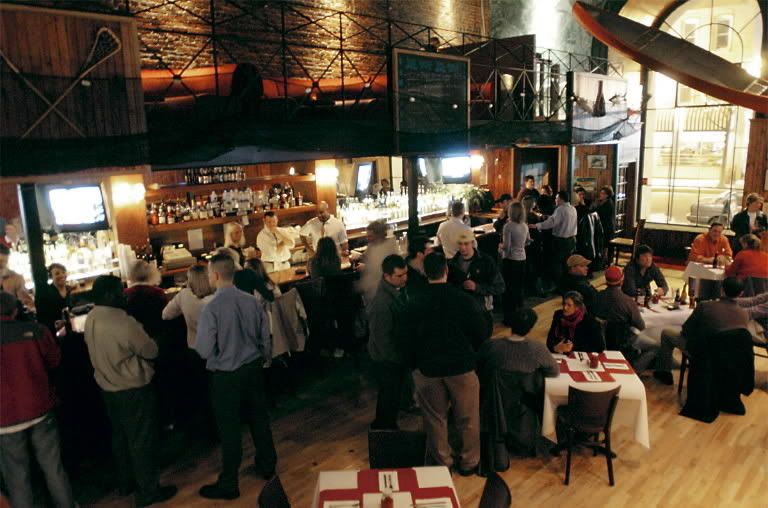 Sometimes I gripe about how hard it is to come up with these lists.
This one wrote itself.
Heck, my first nightlife column for The Sun was how to dodge meatheads in Federal Hill.
So here it is: The five biggest meathead hangouts in all of Baltimore.
1. Magerk's Pub and Grill, 1061 S. Charles St.

Yo, bartender, lemme get a round of Miller Lites and some shots of Cuervo for the ladies.

2. Mad River Bar and Grille, 1110 S. Charles St. (pictured)

As the bartender told Casper's friend, "This is Mad River, bro." ...

3. The Bay Cafe, 2809 Boston St. #439

Because who needs Ocean City when the beaches and babes are right here in Bmore?
4. The Greene Turtle, 722 S. Broadway

Meathead 1: "Dude, you totally just spilled Miller Lite all over my pink button-down Geoffrey Beane shirt."
Meathead 2: "Sorry, bra."
5. Angels Rock Bar, 34 Market Place, Power Plant Live

Where meatheads go to pretend they're tough.
Honorable Mention goes to the late, great Baja Beach Club.

(Photo by Andre F. Chung/Sun Photographer)

Posted by
Sam Sessa
at 8:27 AM |
Permalink
|
Comments (6)
Categories:
Fab Five Fridays