Drunk history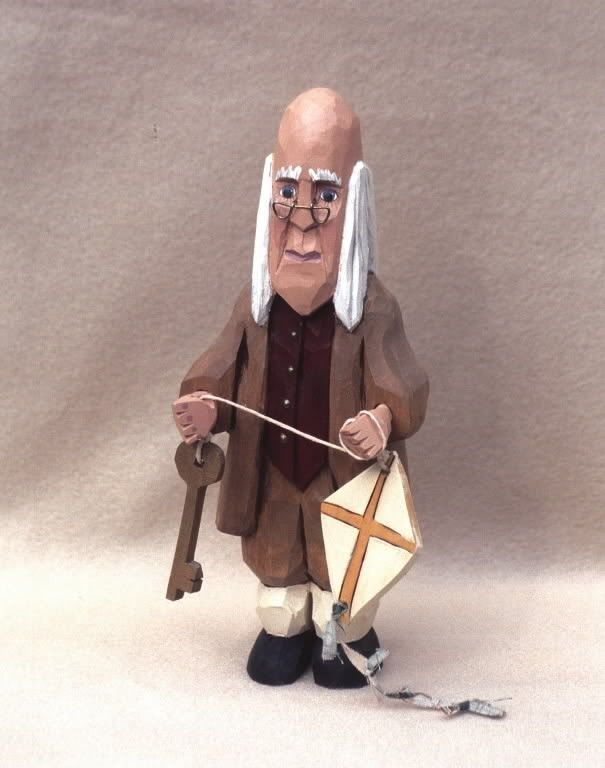 Have you seen Drunk History on YouTube?
It's hilarious.
The video's producers have someone tell a historic tale (like Ben Franklin flying the kite) while inebriated and film it.
Then they have name brand actors like Jack Black act out the narration.
They made three videos: this one, this one and this one.
Definitely check them out.
Warning -- there is some profanity in the videos.
(The photo -- the only one I could find of Ben Franklin with the kite -- is a hand-carved figurine made by John and Gloria Broniak of Carnegie, PA)

Posted by
Sam Sessa
at 10:11 AM |
Permalink
|
Comments (6)
Categories:
Random stuff