Boo for wimpy hand dryers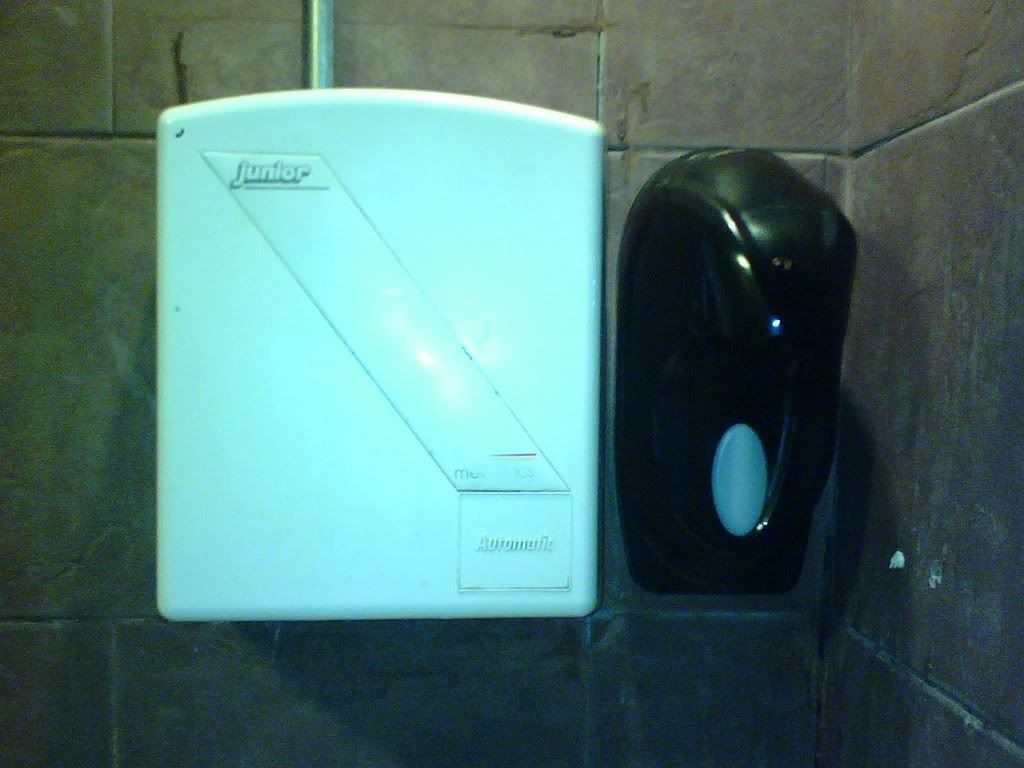 One of the few things I can't stand about the Dog Pub (20 E. Cross St.) in Federal Hill is the hand dryers in their bathrooms.
There are no hand towels -- just these wimpy automatic hand dryers.
How I hate them.
My hands would dry faster if I held them over the bar while the bartender blew on them through a silly straw.
As frequent MS readers well know by now, I'm a man who needs thick paper hand towels or one of the nuclear-powered XLerator hand driers in Ropewalk Tavern or Stalking Horse.
XLerator hand dryers blow the water off your hands and onto the floor. The water doesn't have time to evaporate.
I looooove them.
Everything else falls short.
To the owners of the Dog Pub: Before you open another branch in the 'burbs, toss a little money toward the Baltimore bar to upgrade those terrible horrible no good very bad hand dryers.
(Photo by me)
Posted by
Sam Sessa
at 8:00 AM |
Permalink
|
Comments (3)
Categories:
Bars & Clubs