Hard times for Chris Sligh?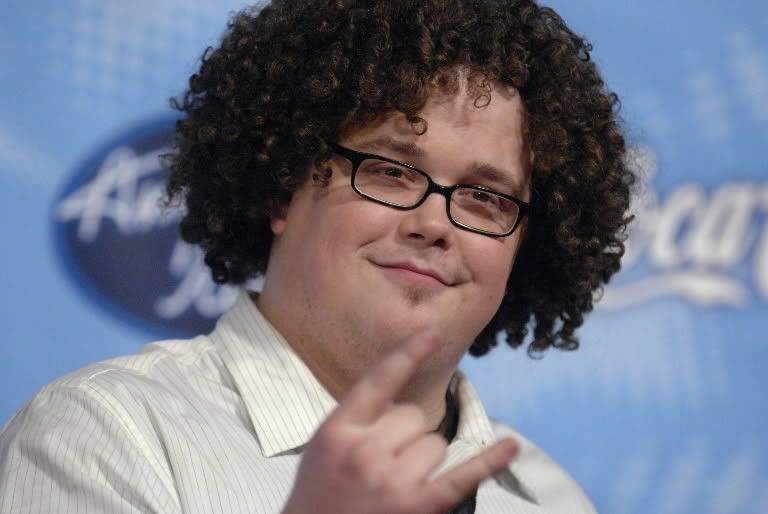 Chris Sligh (pictured), a finalist in last year's American Idol competition, performed at the Open Door Cafe in Bel Air this past Saturday.
About 75 people paid $5 each to see Sligh sing and play guitar for about an hour, along with a backup percussionist.
Sligh got a cut of the money made at the door.
Afterward, he signed autographs, said cafe manager Rich Corbin.
"They loved him," he said. "Everybody had fun."
You could say one of two things about this ...

Either:

1) Sligh was just stopping by to play a gig for fun.
or
2) This is the part of Behind the Music: Chris Sligh where he rides the gravy train until he goes broke and spirals into a five-year heroin binge.
Your thoughts?
(AP Photo)
Posted by
Sam Sessa
at 11:53 AM |
Permalink
|
Comments (82)
Categories:
Celebrity sightings
,
Local music
,
Random stuff