The original Red Bull?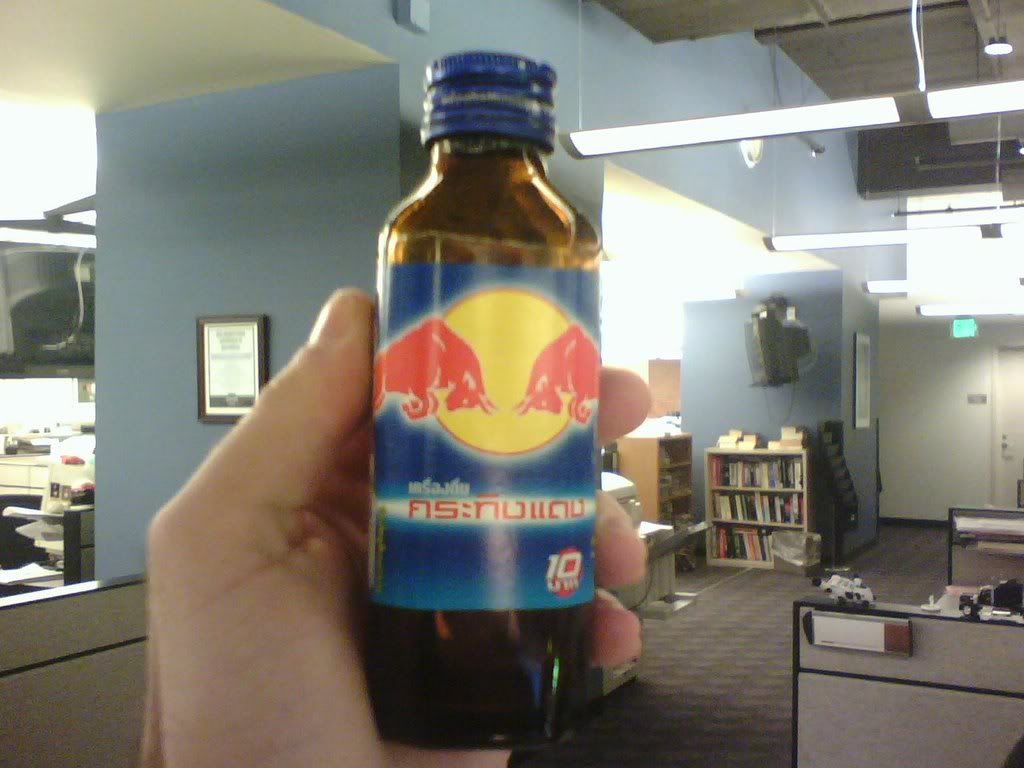 The other day I drank what I'm told is the original Red Bull Energy Drink.
JS brought me some from a small Asian store on Park Avenue downtown.
The cashier told her it was the real deal, which makes sense, because I believe Red Bull originated in Thailand.
As you can see, it comes in a small brown bottle, and the logo is the same.
The liquid inside was more syrupy and less carbonated than regular Red Bull.
And it gave me wings all right. I usually drink a half pot of coffee in the morning, a soda at lunch, and then cool down in the afternoon.
I drank this baby around 5:30 p.m. and my heart almost exploded.
(Photo by me)
Posted by
Sam Sessa
at 7:48 AM |
Permalink
|
Comments (12)
Categories:
Random stuff