Soft opening tonight at Fort Charles Pub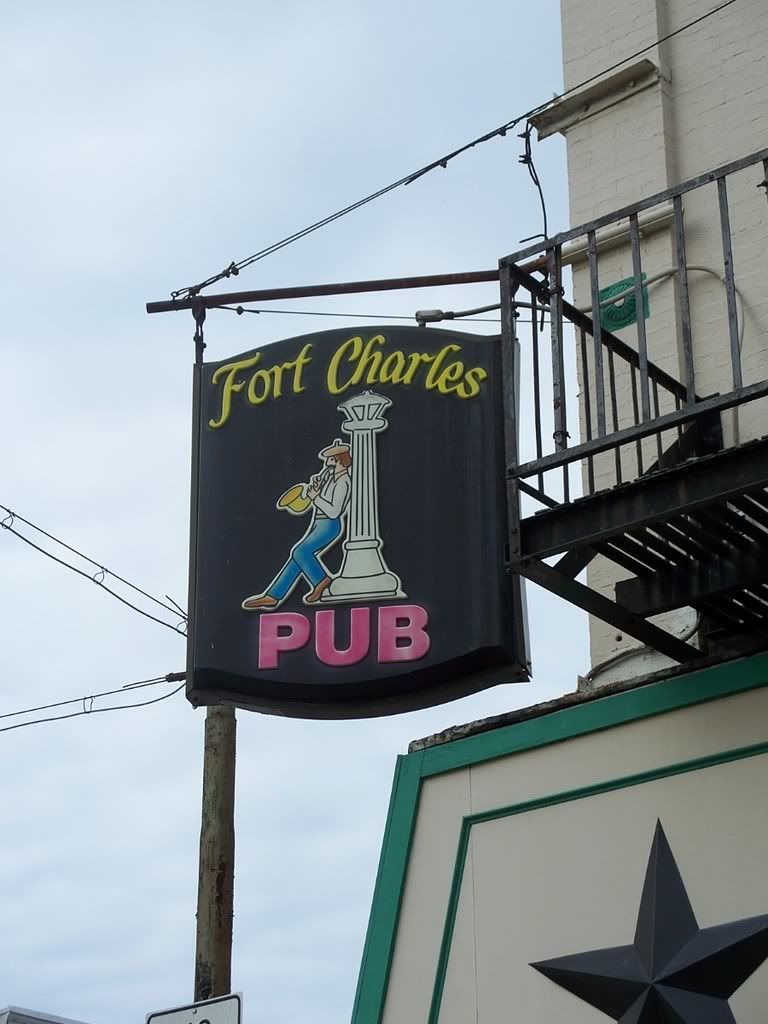 The old sign's still there, but it won't be for much longer.
Soon, the new sign -- Taps Baltimore -- will go up in its place.

Taps Baltimore (formerly the Fort Charles Pub) is under new ownership, and has a soft opening at 7 p.m. tonight.
Construction crews have worked around the clock the past couple of weeks renovating the inside of the place.
And in the near future, co-owner Dave Holter plans to install 40 draft beers and -- get this -- draft wine.
Yes. Draft wine.
The wine is dispensed through taps using a nitrogen injection system that preserves the wine's freshness, Holter said.
"It's a pretty slick system," he said.
And Taps will be the first in Baltimore to have it.

But for now, Holter is focusing on the soft opening and getting some feedback from neighborhood folks.
So if you're in the area and want to stop by, tell him what you think.
He told me he'll be the shortest of the three bartenders tonight.
Talking to him over the phone, I could tell he's pumped.

"It feels good," Holter said. "It feels really good."
(Photo by me)
Posted by
Sam Sessa
at 4:50 PM |
Permalink
|
Comments (2)
Categories:
Bars & Clubs