Shall be back shortly ...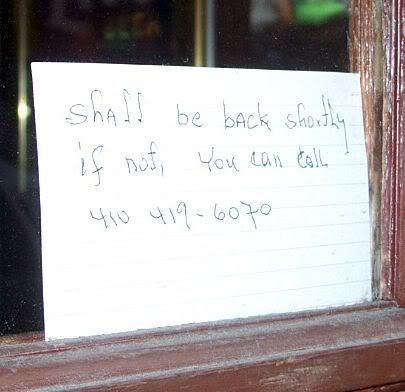 Walked by the Harbor Way Inn last week and spotted this note posted on the front door.
I'm sure the owner wrote it for delivery people and maybe hardcore regulars.
But it made me laugh.
Thirsty? I'll be right back.
But if I'm not, call this number.
Hee hee.
(Photo by me)
Posted by
Sam Sessa
at 2:15 PM |
Permalink
|
Comments (2)
Categories:
Bars & Clubs