Pink Jesus at the Kitty Kat Bar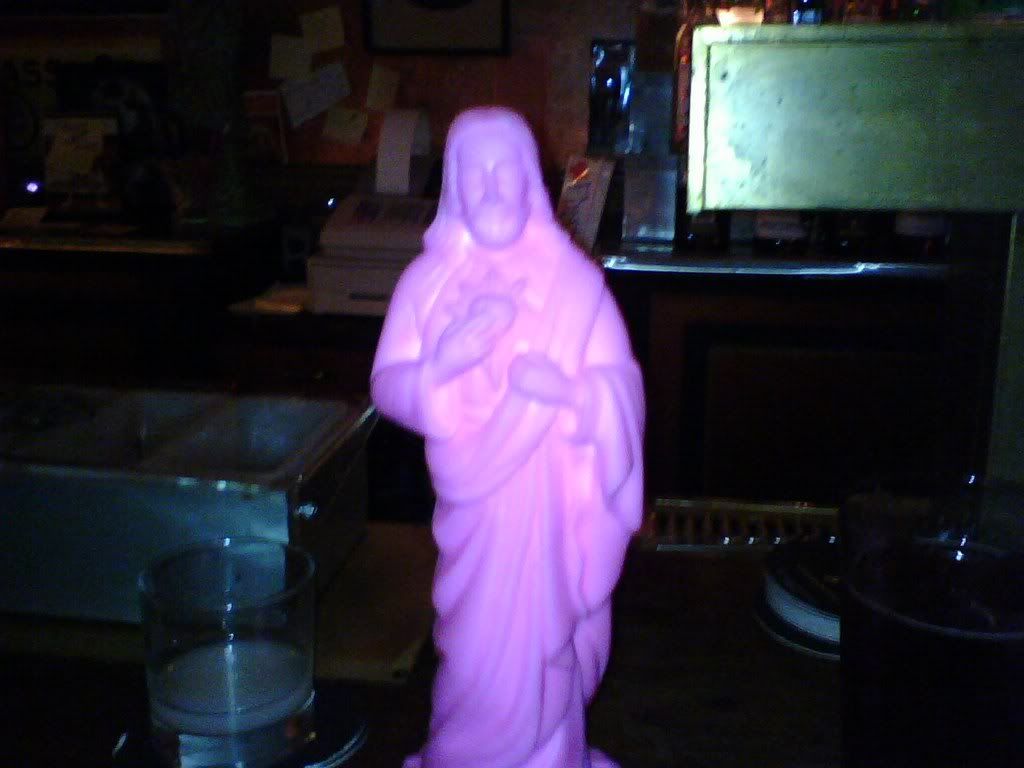 Yes, you read that right.
Last night a few of us went to the Kitty Kat Bar on West 23rd Street.
No, it's not a strip club.

After one night there, I'll easily vote it my favorite Remington bar, hands down.
The Kitty Kat is the first Baltimore bar I've seen to have absinthe, which was legalized in the U.S. last year.
And, they have a pink Jesus Magic 8 Ball, where you ask it a question, turn it upside down and it gives you a random answer.
We asked it if we should order a glass of absinthe and it said "Believe."
Blasphemous, yes, but also awesome.
(Photo by me)

Posted by
Sam Sessa
at 10:20 AM |
Permalink
|
Comments (14)
Categories:
Bars & Clubs