One-Eyed Mike's may move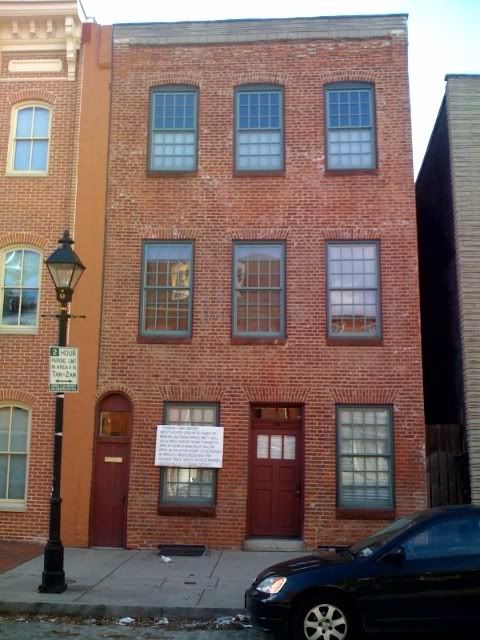 The owners of One Eyed Mike's in Fells Point are eying (heh) a move down Bond Street to a new building.
Provided it gets the proper zoning changes, the restaurant/bar could move from its current location at 708 S. Bond St. to 840 S. Bond St. (pictured) by early fall, co-owner Mike Maraziti said.

The new building is 5 feet wider, which means more space for the bar, and has a second floor, which means twice as much dining space, he said.
Packing up all the bottles from the Grand Marnier Club could take the most time, he joked.
"That's a whole 'nother story," he said. "There's a lot of those around here."
One Eyed Mike's will turn five years old in July.
(Photo by F. Pants McFadden/Frequent Midnight Sun commenter)
Posted by
Sam Sessa
at 8:10 AM |
Permalink
|
Comments (2)
Categories:
Bars & Clubs