Last night at Joe Squared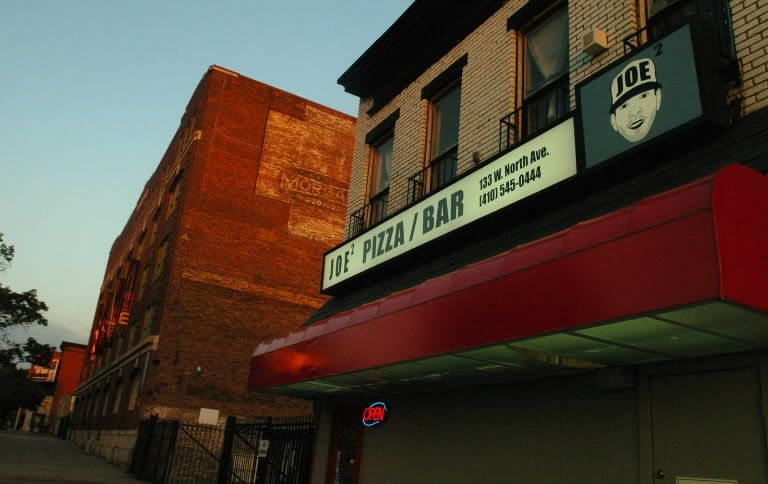 I was drinking some delicious dark rum with friends at Joe Squared last night when local beat boxer Kenny the Bow-Legged Gorilla caught us by surprise.
All of the sudden crazy rhythms started coming out of the stage speakers.
Most of the people in the place paused for a second and sized him up.
Even though some people see beat boxing as a gimmick, a good beat boxer can win over a crowd instantly.
Kenny's darn good, too.
Ambidextrous doesn't even begin to describe him.
At one point, he was beat boxing, playing an acoustic guitar with an egg beater and squeezing a small accordion with his feet all at once.
(Photo by Kim Hairston/Sun Photographer)
Posted by
Sam Sessa
at 2:54 PM |
Permalink
|
Comments (5)
Categories:
Bars & Clubs
,
Local music