'Jurassic Park'!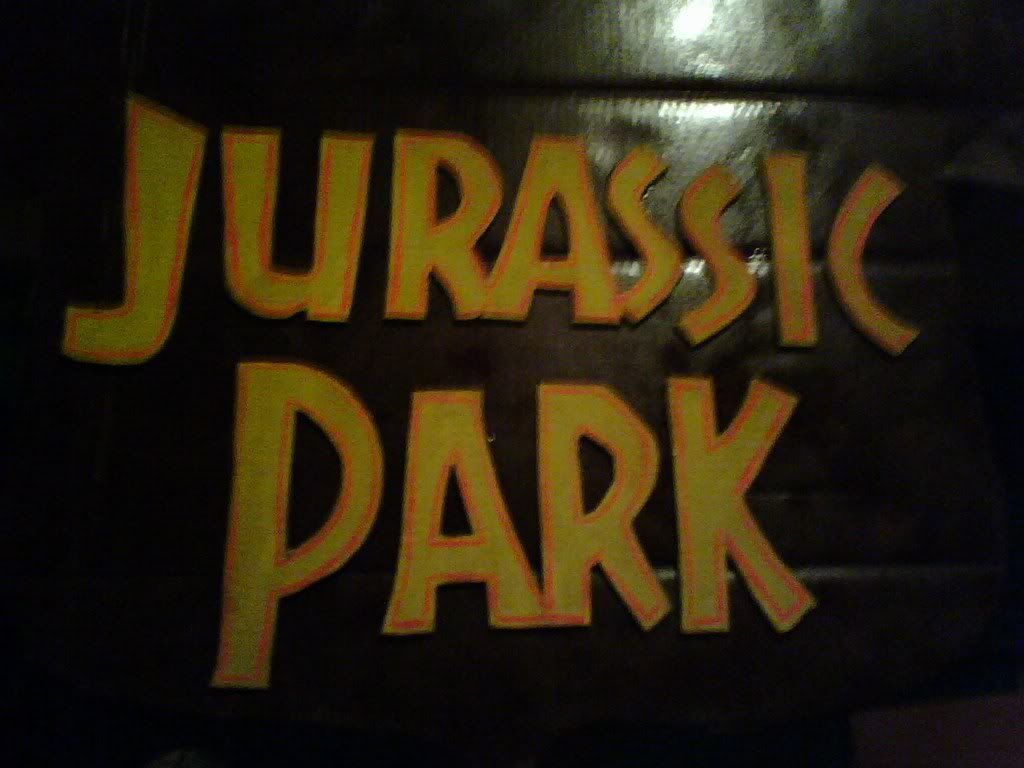 What is it about the movie Jurassic Park that people my age find so awesome?
Is it the special effects?
Possibly the most authentic special effects to ever appear in an action film?
All I know is, when I heard Wham City had come up with a theatrical adaptation of the movie called Jurassic Park: The Play, I had to write a piece on it.

I went to dress rehearsal last night at the H&H Building, and everything is coming together for the cast and crew.
The Baltimore shows are Friday and Saturday.
Then the cast and crew take it on the road to Philadelphia and New York City.
(Photo by me)
Posted by
Sam Sessa
at 9:07 AM |
Permalink
|
Comments (9)
Categories:
Local music
,
Random stuff