Fab Five Friday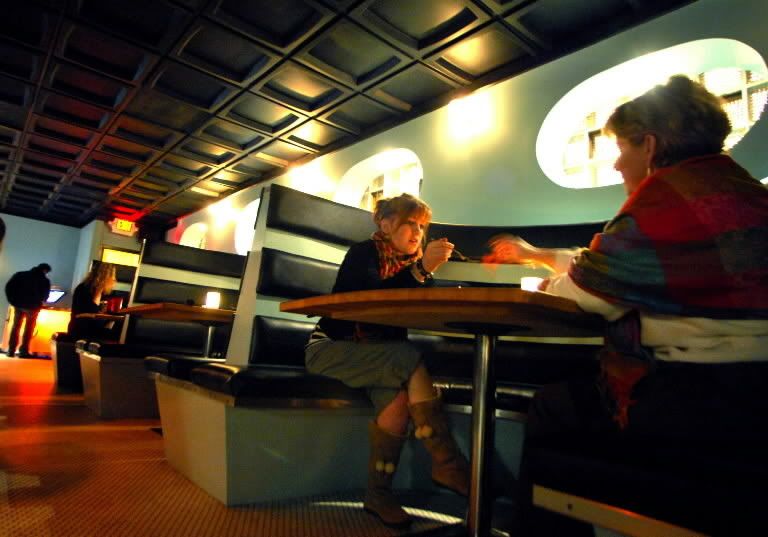 We discussed it.
Now it's list time.
Here are the top five hipster hangouts in Baltimore.
1. Rocket to Venus, 3360 Chestnut Ave.
Hipsters are everywhere inside the Rocket. Everywhere.
2. Mount Royal Tavern, 1204 W. Mount Royal Ave.

A dive bar filled with hipsters on Friday and Saturday nights. Go figure.
3. Club Charles, 1724 N. Charles St.

To quote a frequent MS poster, Club C. is more hip than a legless man.
4. The Ottobar, 2549 N. Howard St.

One of the city's most popular hipster clubs. Go there, and a hipster encounter is inevitable.
5. The bar at Holy Frijoles, 908 W. 36th St.

The only place in town where you can test your music snobbishness while eating fajitas and slurping cucumber margaritas. Pomegranate margaritas are soooo last year.

(Photo by Monica Lopossay/Sun Photographer)
Posted by
Sam Sessa
at 9:25 AM |
Permalink
|
Comments (7)
Categories:
Fab Five Fridays