Baja's last night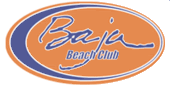 Earlier when I posted about Baja Beach Club's imminent closure, somebody wanted to know when their last night would be.
It's this Saturday, March 1.
Doors open at 8 p.m.
To commemorate the club's 16+ year history, I wrote a rhyming poem called "An Ode to Baja Beach Club."
It should be published in this week's LIVE section. I'll link to it when it comes out.
Posted by
Sam Sessa
at 2:30 PM |
Permalink
|
Comments (2)
Categories:
Bars & Clubs