Where to get 'The Wire' soundtracks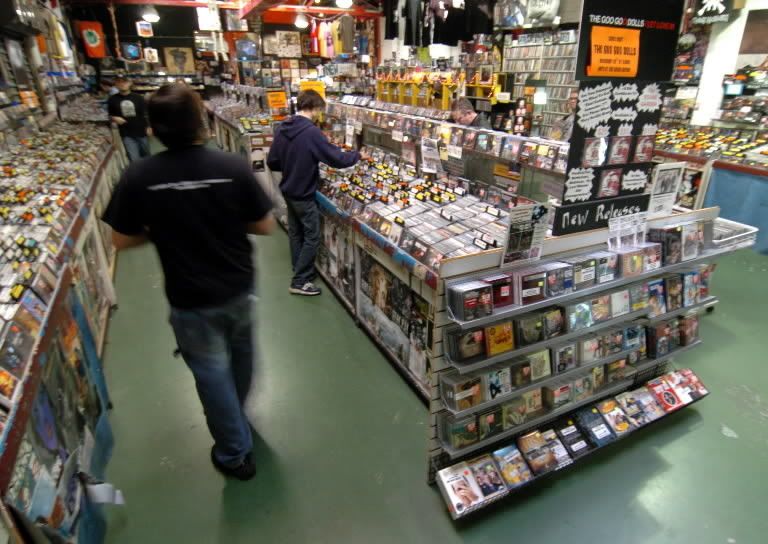 Had a couple people (including Pants McFadden) ask me where they could get the two soundtrack albums to The Wire.
Here is a link where you can order them from Amazon.
Or, if you'd rather support a local music store, Soundgarden (pictured) at 1616 Thames Street in Fells Point has both.
As of this afternoon, they have sold 34 copies of The Wire: And All the Pieces Matter and 13 of The Wire: Beyond Hamsterdam.
(Photo by Algerina Perna/Sun Photographer)
Posted by
Sam Sessa
at 5:00 PM |
Permalink
|
Comments (4)
Categories:
Local music
,
Random stuff