The new Todd Conner's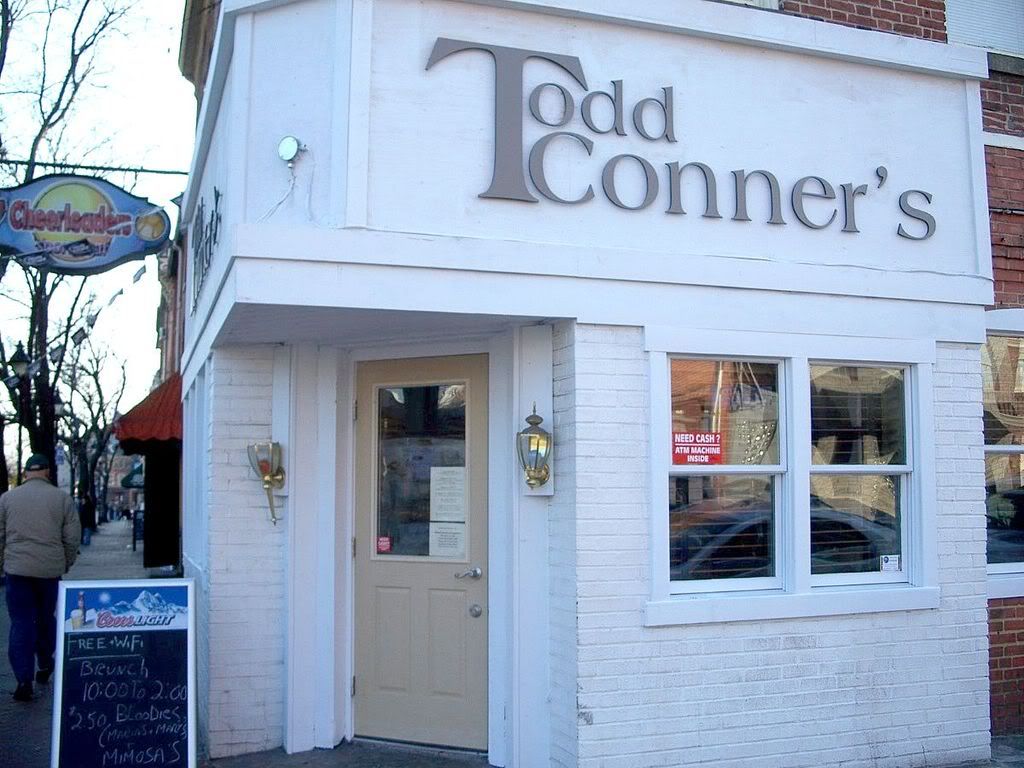 Dropped by Todd Conner's (pictured) yesterday to pick up a menu and drink specials list.
The bar and restaurant on the corner of Aliceanna Street and Broadway opened earlier this month.
If you remember, that's the building formerly occupied by Slammer's, and before that, Armadillo's Tex-Mex.
I'll have some more info on the drink specials later today.
Also, Elizabeth Large (aka, the Tongue of The Sun), will post some menu items on her blog.
(Photo by me)
Posted by
Sam Sessa
at 10:57 AM |
Permalink
|
Comments (2)
Categories:
Bars & Clubs