Rocket to Venus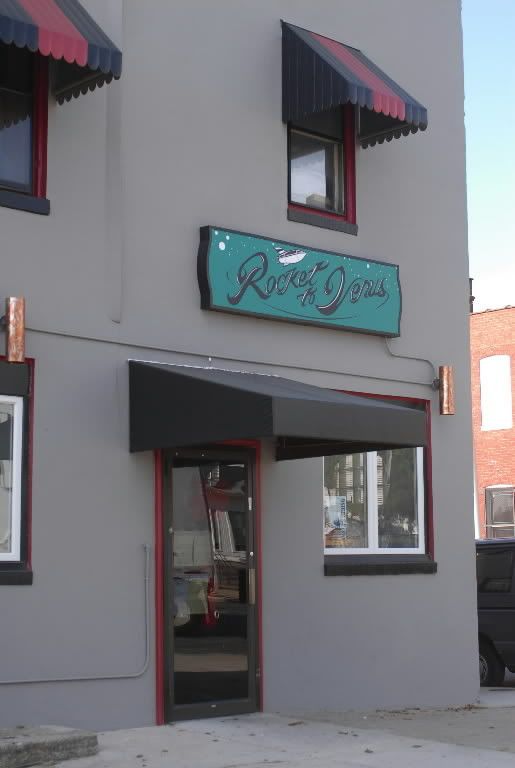 I can only take Rocket to Venus (3360 Chestnut Ave., pictured) in small doses.
If there is a see-and-be-seen bar for hipsters, it's Rocket to Venus.
Walk in there on a Saturday night like I did a couple days ago, and it's a who's-who of the city's indie rock scene.
Steve Hefter was there. Jason Dove was there. Half of J-Roddy Walston and the Business was there. I think I also spotted some of the Two if By Sea boys.
And I was only there for a couple hours.
Though it's cool to have a place like Rocket, I don't know if I could handle that scene more than once a month. It gets a little intense for me.

(Photo by Barbara Haddock Taylor/Sun Photographer)
Posted by
Sam Sessa
at 11:58 AM |
Permalink
|
Comments (6)
Categories:
Bars & Clubs