Quigley's Half-Irish Pub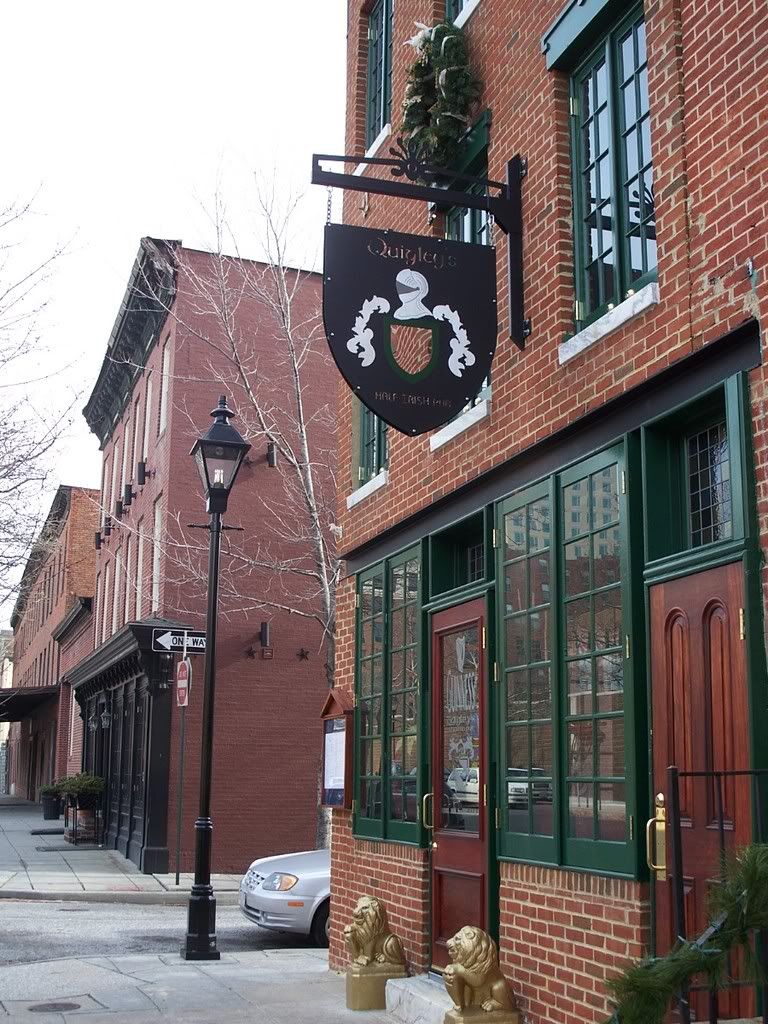 I really like the new sign owner James Quigley chose for his pub on Portland Street in Ridgely's Delight.
It's old school -- made of wrought metal and doesn't light up at night.
But I really like the crest.

And it's good to see him take down a lot of the temporary beer logo signs he was using to advertise ...

(Photos by me)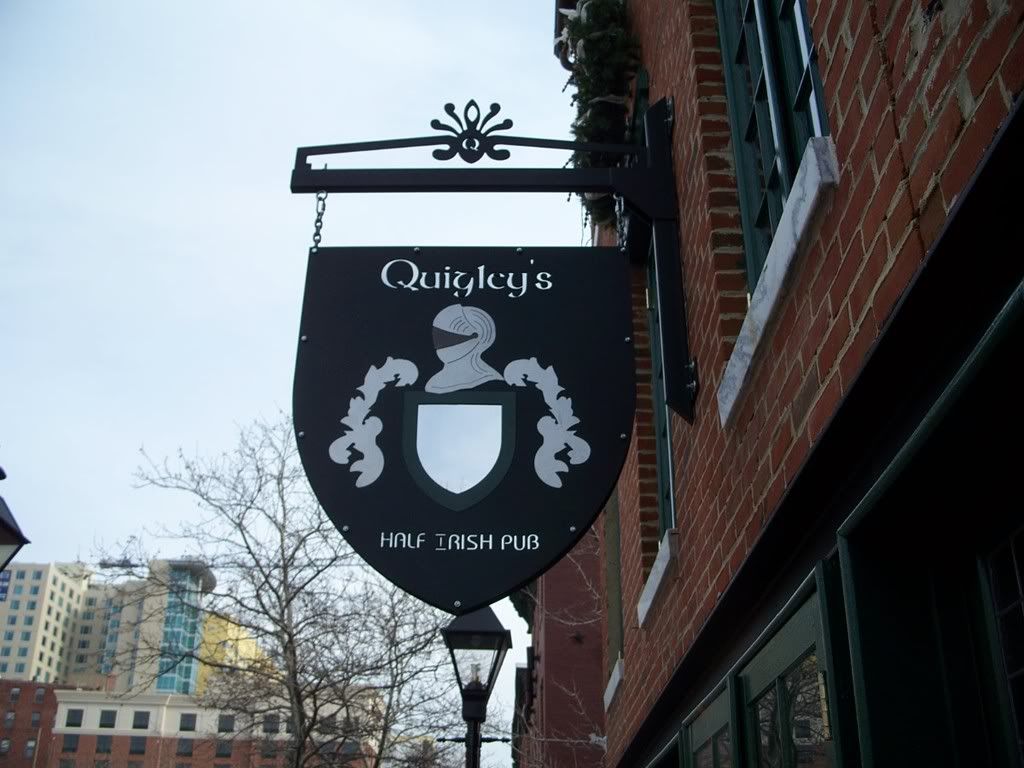 Posted by
Sam Sessa
at 8:49 AM |
Permalink
|
Comments (5)
Categories:
Bars & Clubs