Victoria Vox and the cops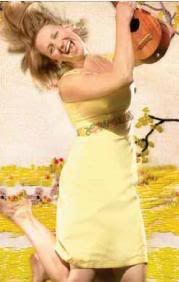 Baltimore's best ukulele player posted some new songs from her forthcoming album Chameleon on her MySpace site.
Of the three new tracks, I'm partial to "C'est Noye."
Vox tours more than just about any other Baltimore-based musician.
I don't know how she does it, but she's probably on the road 20 days out of the month.
Vox also posted a pretty funny story about a late-night run-in with the Virginia police.
(Photo by LAUNCH)
Posted by
Sam Sessa
at 2:39 PM |
Permalink
|
Comments (0)
Categories:
Local music
,
Tour diaries