Fab Five Friday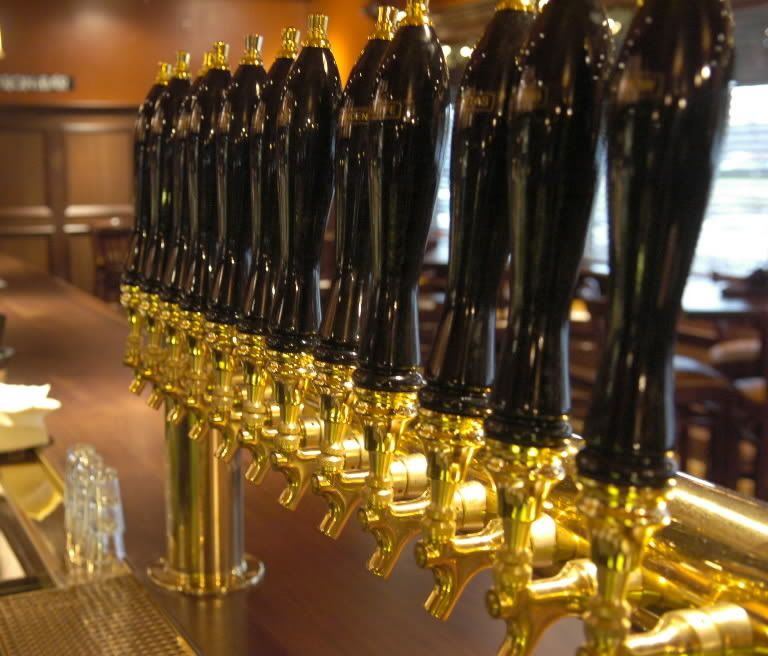 Here it is, my list of the city's bars with the best beer selection.
Remember, the Brewer's Art and Max's Taphouse were left off the list on purpose.
Here is why.

1. Mahaffey's Pub, 2706 Dillon St.
You'll find more than 100 different bottles and drafts at Mahaffey's -- more than any other Canton bar. Plus, it's the only spot in the neighborhood with cask conditioned ale.
2. Ropewalk Tavern, 1209 S. Charles St.
Ropewalk offers more than 150 microbrews. Enough said.

3. Metropolitan Coffeehouse and Wine Bar, 902 S. Charles St.

The list of tasty draft and bottled beer varies whether you're ordering upstairs or down, and rotates often.
4.
Joe Squared
, 133 W. North Ave.
Owner Joe Edwardsen stocks a random selection of really good beer, both on tap and in bottles.
5. Grand Cru, 527 E. Belvedere Ave.

Though a little pricey, Grand Cru is a good choice if you're near Belvedere Square and need some options.
(Photo by Doug Kapustin/Sun Photographer)
Posted by
Sam Sessa
at 8:45 AM |
Permalink
|
Comments (24)
Categories:
Fab Five Fridays