Approaching 1,000 comments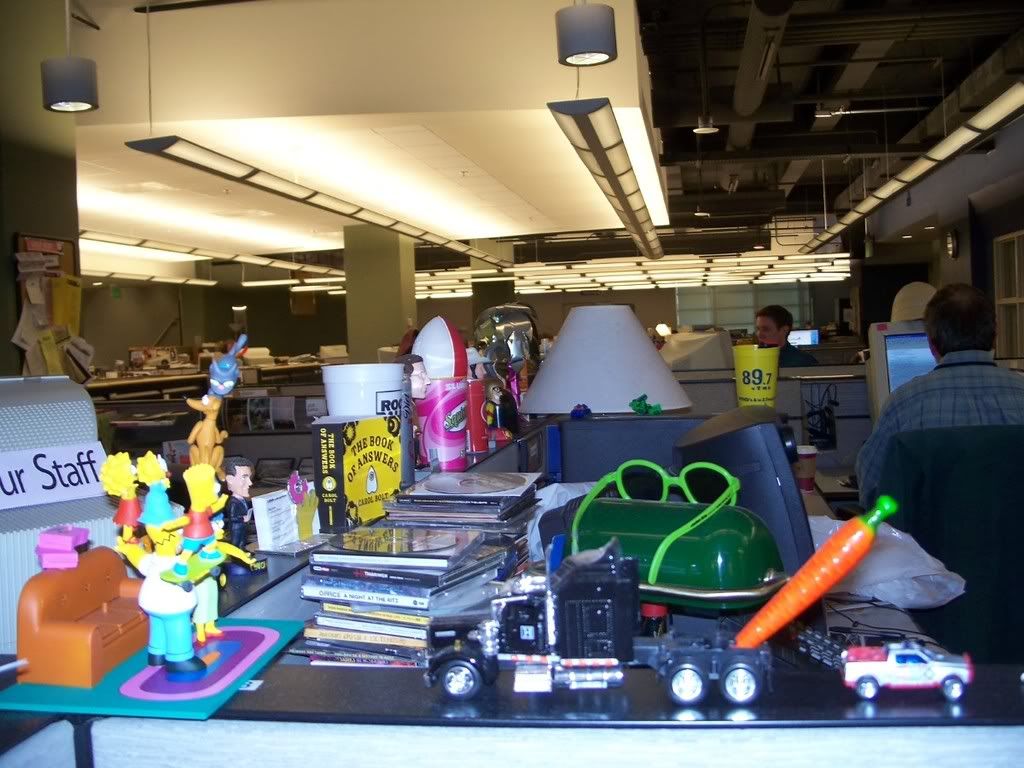 You might not give two shakes of a lamb's tail, but this is a big milestone for Midnight Sun.

And as such, the person who posts the 1,000th comment gets one of the trinkets from my desk.
I haven't decided which one yet. But I might give the winner some options.

A brief inventory:
Brick Tamland and Champ Kind bobblehead dolls, a carrot-shaped pen, a can of Buzz Cola, tons of CDs, several small transforming robots, a miniature foam football, an empty cup of Squishee, a can of Izze sparkling grapefruit drink, chef's hat, a Frisbee, a box of Flakies cereal, a talking Popsicle Man bobblehead, a Chuck Woolery bobblehead, a tall, slim anniversary edition can of Diet Coke and various other Simpsons memorabilia.
(Photo by me)
Posted by
Sam Sessa
at 10:05 AM |
Permalink
|
Comments (16)
Categories:
Random stuff