Why Admiral's Cup closed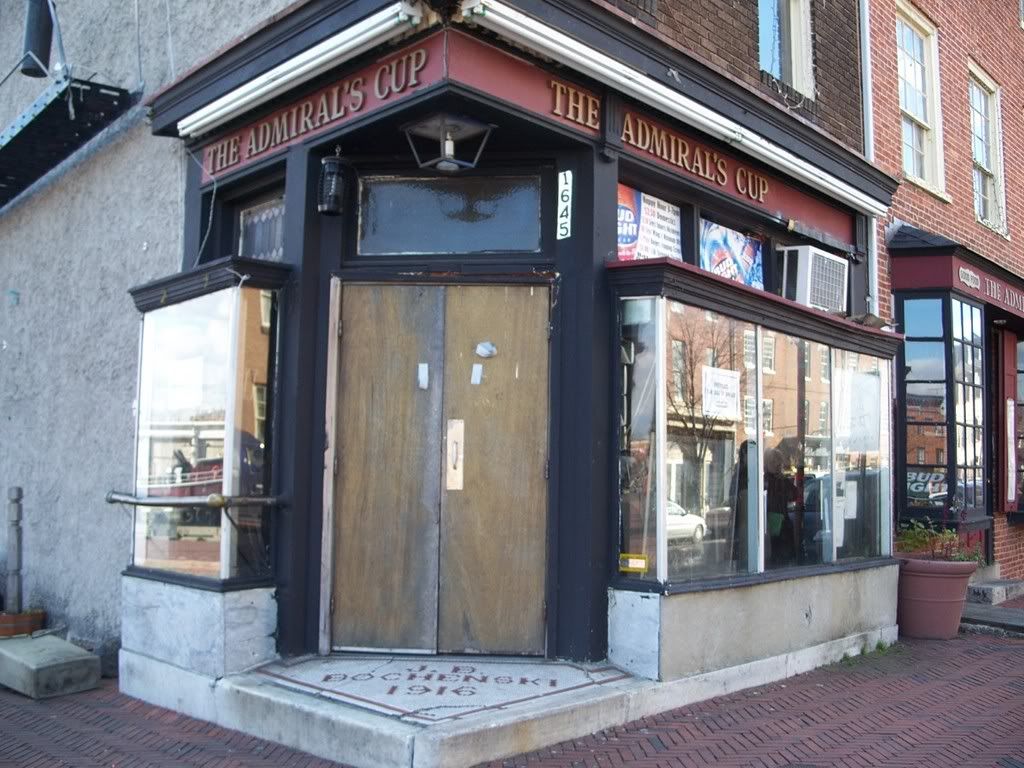 The long version of the story involves an estate and LLCs, so I'll spare you the details.
In short: The owners of the building, which sits at the corner of Broadway and Thames Street, decided to sell the place.
The lease was up, and that was that.
I'll let you know what the plans are for the space when it's sold.
(Photo by me)
Posted by
Sam Sessa
at 3:54 PM |
Permalink
|
Comments (9)
Categories:
Bars & Clubs