Is Club Orpheus still open?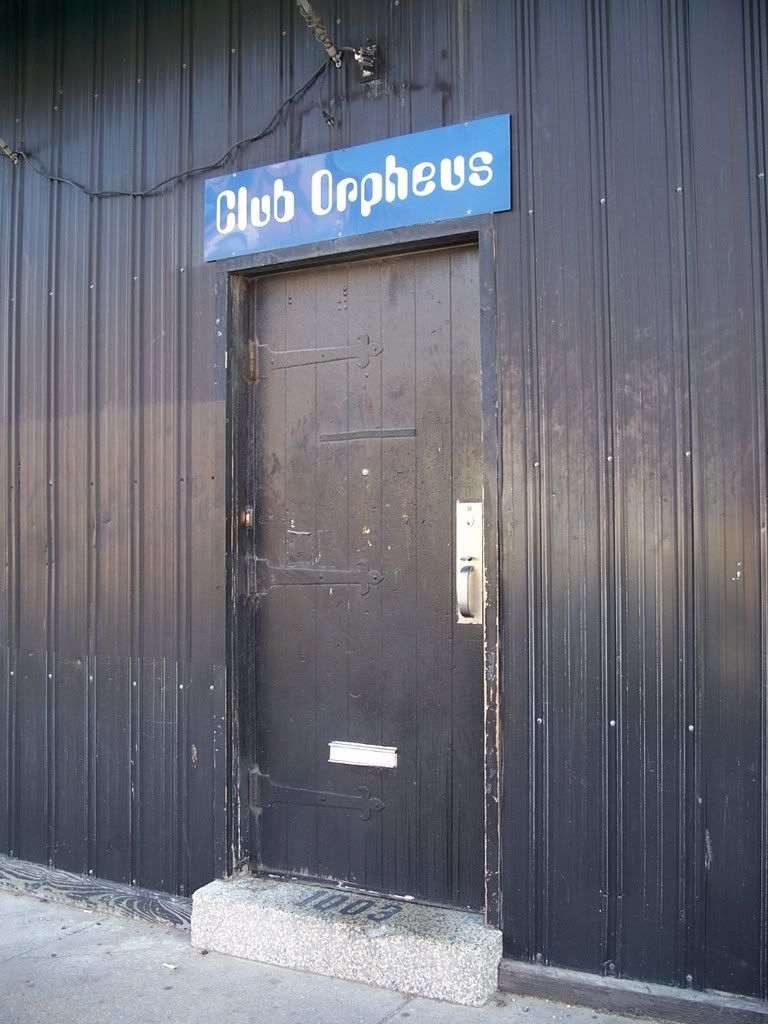 I wonder about this place every time I drive by.
Club Orpheus used to be the two-level Goth club on the outskirts of Little Italy that bit its thumb at the neighborhood residents who wanted it closed.
Eventually, I thought the residents got their way and the club was shuttered.
Maybe I was wrong.
I recently saw a listing online advertising Orpheus' New Years Eve 2007 party.
Anybody know anything about this?
(Photo by me)
Posted by
Sam Sessa
at 11:20 AM |
Permalink
|
Comments (7)
Categories:
Bars & Clubs