Chris Brown sighting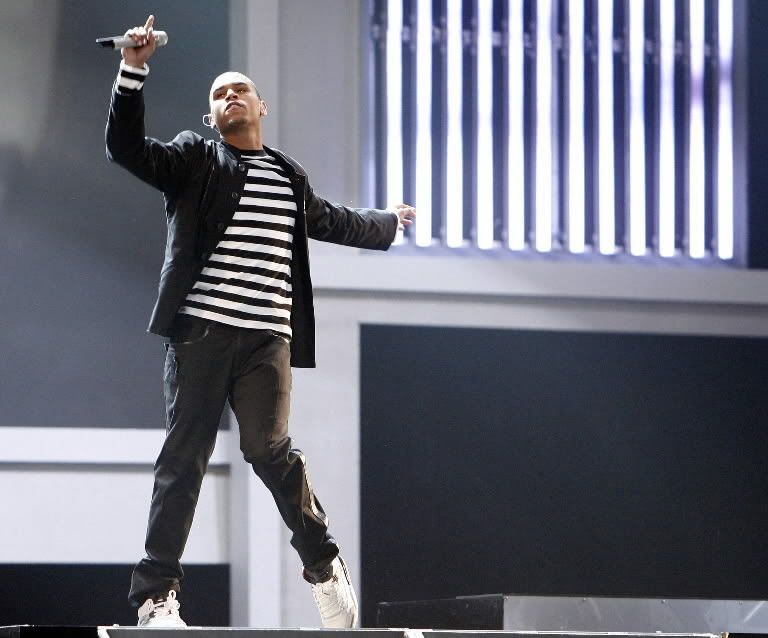 Visiting celebrities love to go to ESPN Zone.
Got this note yesterday:
R&B artist Chris Brown came into ESPN Zone in Baltimore on Sunday afternoon with a group of about 30 friends and family to celebrate the birthday of his young backup dancer, Lil Scooter.
Two bodyguards stood watch outside the Bristol Suite (the private room where the party took place) while the group ate and watched football.
They brought two birthday cakes including one cake in the shape of an actual miniature scooter.
They stayed for about two and half hours and left when the football games wrapped up.

(AP Photo)
Posted by
Sam Sessa
at 2:06 PM |
Permalink
|
Comments (6)
Categories:
Celebrity sightings