The Woo Woo Tini = meh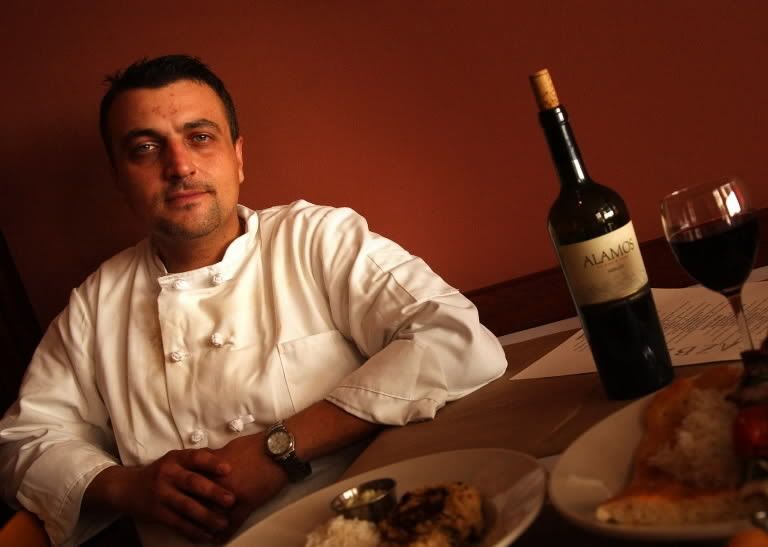 Snagged a copy of Cazbar's drink list yesterday.
A couple weeks ago when I put the call out for cool martini bars, a few people talked about Cazbar's exotic mixed drinks.
After looking at their drink menu, I don't know what's so exotic about the Mediterranean martini or the Woo Woo Tini except their names.
The Mediterranean uses pomegranate juice, but that's nothing new.
If I had my pick, I'd try the Yeni Raki, a Turkish brandy made from raisins, grapes and anise.
(Colby Ware/Sun Photographer)
Posted by
Sam Sessa
at 10:52 AM |
Permalink
|
Comments (1)