The dirt on Ben's date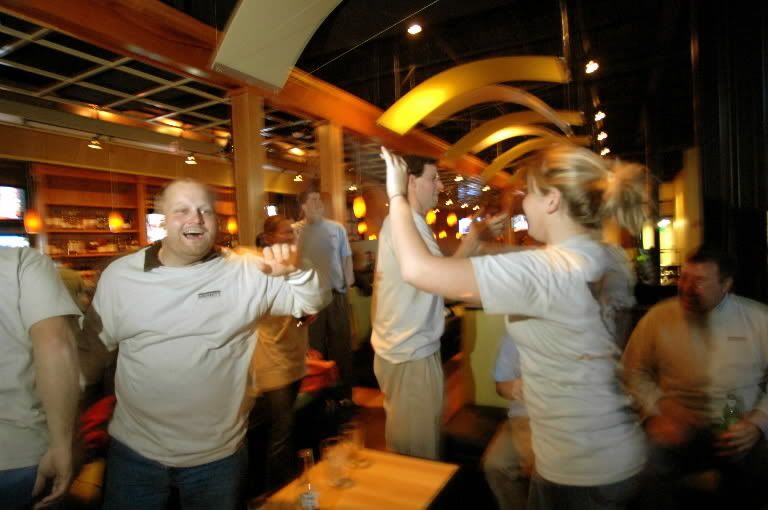 Because everyone is dying to know, here is the screed Bowling Ben sent me:
How was my bowling date? In one word ... DISASTROUS!!! (Although I should really expect nothing less from myself by this point!)

I was scheduled to pick her up at 7:30 Tuesday night. I show up almost 15 minutes late. She's a pretty laid-back girl, so that wasn't too big of a deal at all. I opened the car door for her, and we were on our way.
She wasn't feeling too adventerous, so the Korean food was out. We opted to eat at the bowling alley instead. (Kitsch is cool, right JM?) Hillendale Lanes was our choice, (er, hers actually) 'cause Mustang Alley's (pictured) had league night and couldn't guarantee a lane until after 10:30. ...
(Andre F. Chung/Sun Photographer - Note: Bowling Ben NOT pictured)
So we left her apartment in Hampden, heading back to 83, when she announces that," since the place is on Taylor Ave, I can get us to Taylor from Cold Spring."

A wave of panic washed over me. See, I had never been to Hillendale before, and I only had the directions I got off the intra-nets. But how am I supposed to tell her that, "you know, I'm not 100% positive of your navigational skills, especially since neither of us have been there before?"
So reluctantly, I made the turn onto Cold Spring, away from the safety of 83 and 695, into that grid of not-quite parallel roads and ghettos we all know and love...Baltimore. (Hey, I'm a county boy. Anything east of 83 is a mystery to me!)

And then she decides to tell me, "but i don't know which way we're supposed to turn onto Taylor Ave."

Ugh.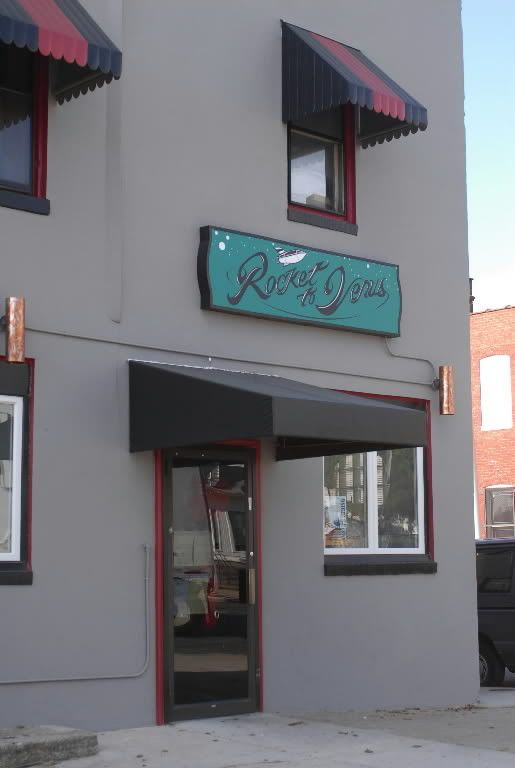 ... I continued to drive, getting less and less familiar with our surroundings as we travelled east.
When I saw that we were approaching Loch Raven Blvd, i "assumed" that i could get us to the bowling alley from there. So i turned right onto Loch Raven Blvd. Ten minutes later, I realized that i should have turned left.

Ugh.
She's one of those people that tends to get a little "testy" when her blood sugar gets low. (God I hope she doesn't ever stumble upon this blog...she'd wanna kill me for airing our laundry!) Maybe I shouldn't have chosen this time to let her know that the bowling alley closes at ten...90 minutes from then.

Ugh.

We argue for a few minutes as I turn the car around, heading back on loch raven. She didn't want to bowl anymore, she just wanted to eat some dinner.
After a few minutes of silence and tensely smoked cigarettes, i told her, "let's go to Rocket to Venus," since i knew she had never eaten, just drank there, and that we could smoke there after 9.

A few more minutes of silent driving and smoking passed, and as i turned back onto Cold Spring, i laughed out loud as i informed her, "you know, I don't REALLY know how to get to Rocket to Venus." (Now that's just plain ole funny!)

So she directed me over to R2V (which i can now get to VERY easily!) with such a *loving* tone in her voice. Stupid people and their christmas lights, we had to park almost a mile away and hike it down the hill (someone didn't want to be dropped off at the door!)

The walk continued with the theme of silence, smoking, and sass, but we finally arrived at the restaurant minutes before 9. The seal was broken, booze started flowing, meals were ordered (mmm...the brussel sprouts) and in due time, the sun started to poke it's head out from behind the clouds.
As the end of (am amazing) dinner neared, we were having a down-right blast with each other, laughing, joking, (still) smoking...the evenings' earlier "incidents" went the way of LA Gear and Bo Jackson...forgotten.

So to wrap things up, we left the restaurant, went back to her place to hang out, watch a movie, smoke some more, and catch up. Well, we stayed up pretty much all night long just talking to each other, getting closer than we ever were before, sharing feelings, stories, and emotions...and then she kissed me...and it was freakin fantastic!!!

Although our evening couldn't have started off any worse, I left the night 100% satisfied with everything that had happened. Not only did i leave with a (make-up) bowling date for next week, but also with the feeling that I may end up back together with her a little bit earlier than i had imagined.

Thanks for your help/inquiries y'all! It's nice to feel cyber-loved!

-(Bowling) Ben
(that's an AWFUL name, but i guss it fits!)
(Monica Lopossay/Sun Photographer)
Posted by
Sam Sessa
at 2:00 PM |
Permalink
|
Comments (12)
Categories:
Random stuff