Tang want food and beer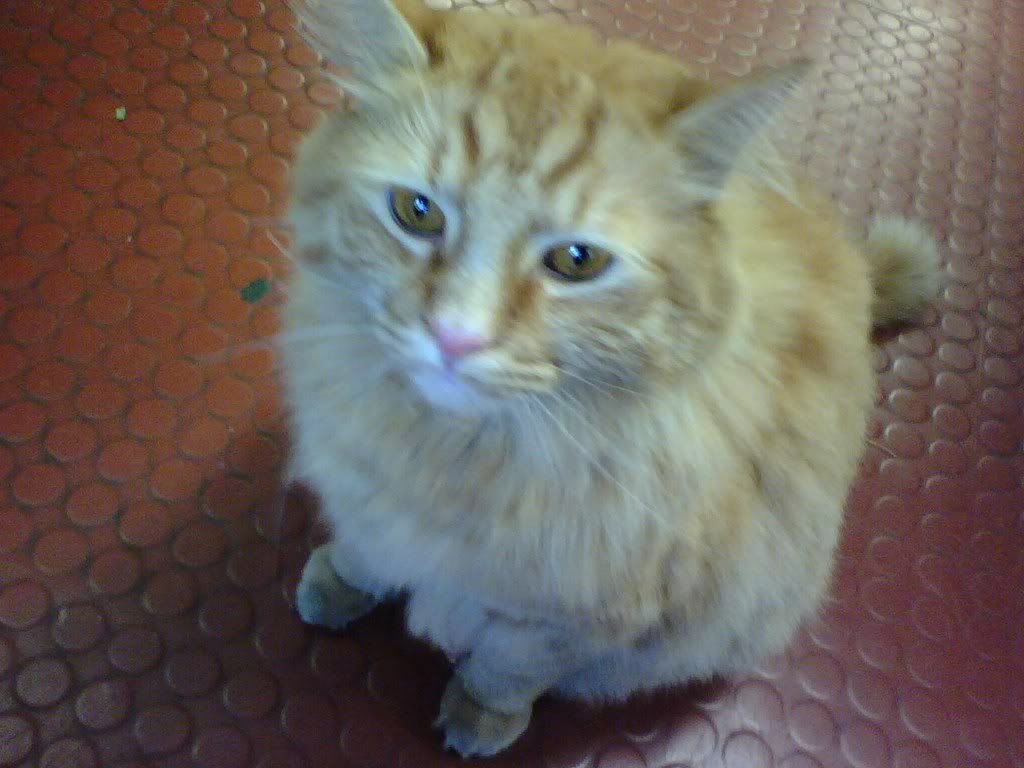 The liquor store I frequent has a pet cat.
If you ask me, it's more like the pet cat has a liquor store I frequent.
This cat is a barrel-chested ball of orange fluff that must weigh 30 pounds.
We call him Tang, because that seems like a fitting name for such a large, slow-moving feline.
TANG HUNGRY! TANG THIRSTY!

I tried to pick up Tang once -- and barely got him off the ground.
Asked the guy behind the counter the other day -- his real name is Tony. So we weren't too far off.
I like Tang better.
Posted by
Sam Sessa
at 10:41 AM |
Permalink
|
Comments (2)
Categories:
Random stuff