More on "Irish" pubs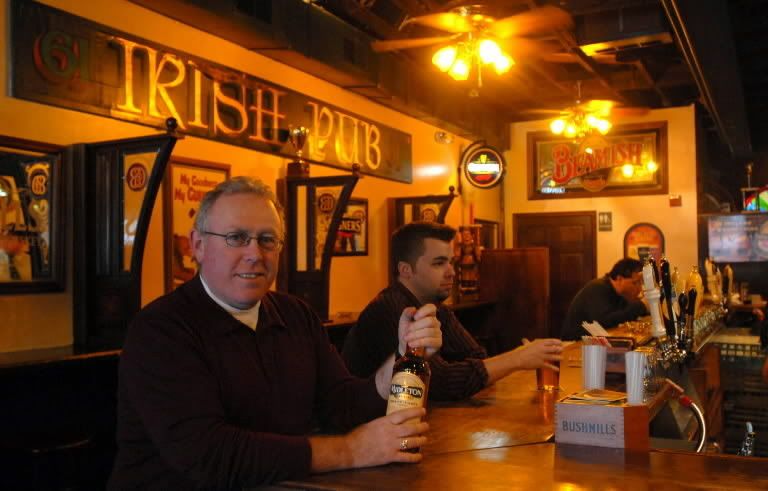 You know what, MB?
You're right.
I have never been to a pub in Ireland.
But I'll bet they don't have big wooden signs that say 'Irish Pub' inside them.
Or flags covering the walls.
Or Irish knick-knacks everywhere.
Do American bars here have American flags and murals of Uncle Sam and apple pie and baseball everywhere?
Of course not.
(Well, maybe in Texas.)
And, as for what makes me the authority on Irish pubs ... I'm the nightlife columnist.
=)
(Photo of Galway Bay Irish Pub by Barbara Haddock Taylor/Sun Photographer)
Posted by
Sam Sessa
at 2:56 PM |
Permalink
|
Comments (7)
Categories:
Bars & Clubs
,
Fab Five Fridays