Halloween horse manure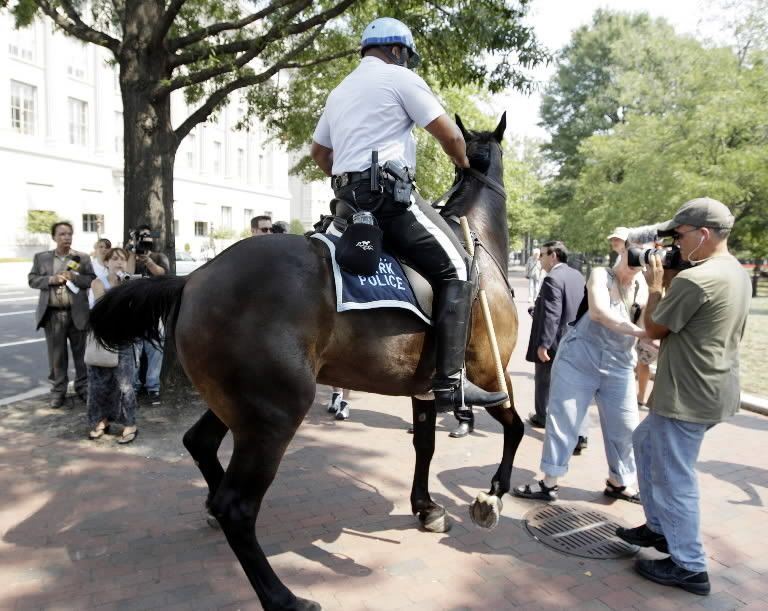 And now, the dirty dirty.
It took me a while, but I finally got some video of the Fells Point Halloween horse manure episode.
Here is the YouTube link.
Warning: There is some profanity and excrement involved.
The back story:
Cops on horses patrolled the Fells Point Square Halloween night.
At some point, the horses left two big piles of No. 2 where Thames Street and Broadway intersect.
Hundreds of tipsy revelers looking for fun stood by the piles of manure for hours and watched as unsuspecting partiers walked right through the stuff.
When they did, everyone would shout "OHHHHHH! YOU JUST STEPPED IN [HORSE MANURE]!!!"
Fun, huh?
(AP Photo of mounted police)
Posted by
Sam Sessa
at 12:16 PM |
Permalink
|
Comments (1)