Halloween photos part 1
I've got something like 15 photos to post from last night's Halloween madness in Fells Point.
But the bartender from the Idle Hour in Federal Hill had my personal favorite costume: the board game Operation.
Over the course of the night, he gave patrons metal tongs and had them extract his funny bone, charley horse, etc.
He even had the haircut and the red nose. Fantastic!
Click on the link below to see more photos ...
FREAKIEST COSTUME
This dude dressed as Ronald McDonald is pretty creepy.
Hamburger, anyone?
Royale with cheese, perhaps?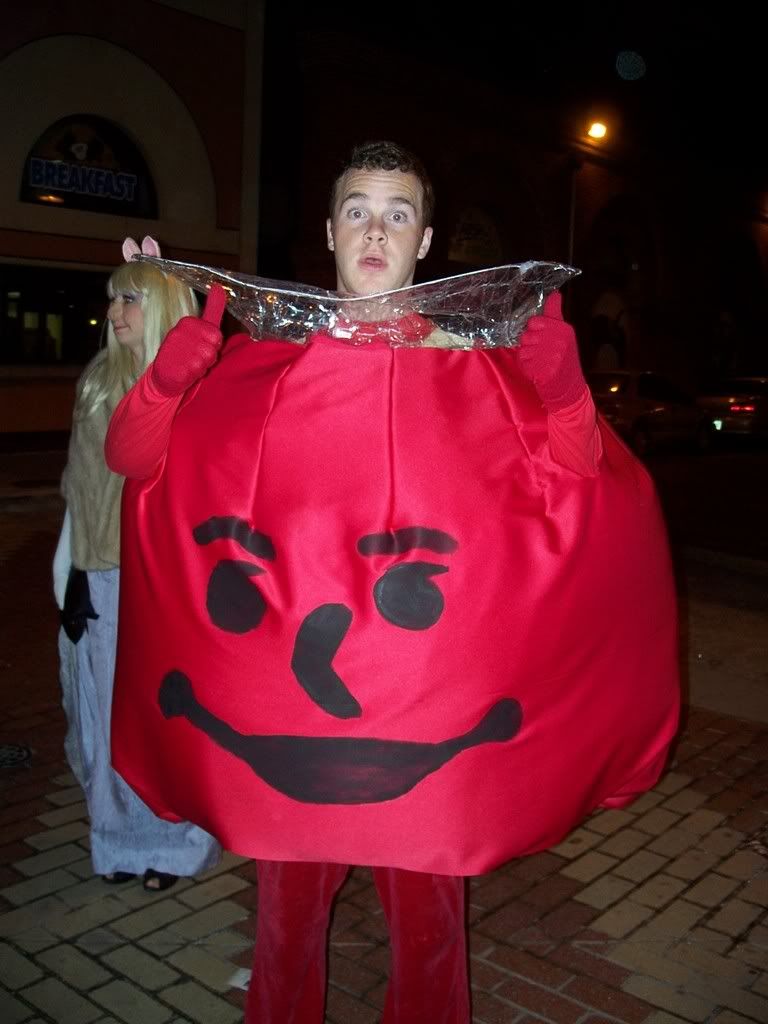 BEST KIDS TV COMMERCIAL CHARACTER
Oh yeah!
All I could think of was the Family Guy clip where they're in the courtroom and the judge sentences Peter to 24 months in prison and everyone's like "OH NO! OH NO! OH NO!"
Then the Kool-Aid man busts through the wall and is like "OH YEAH!"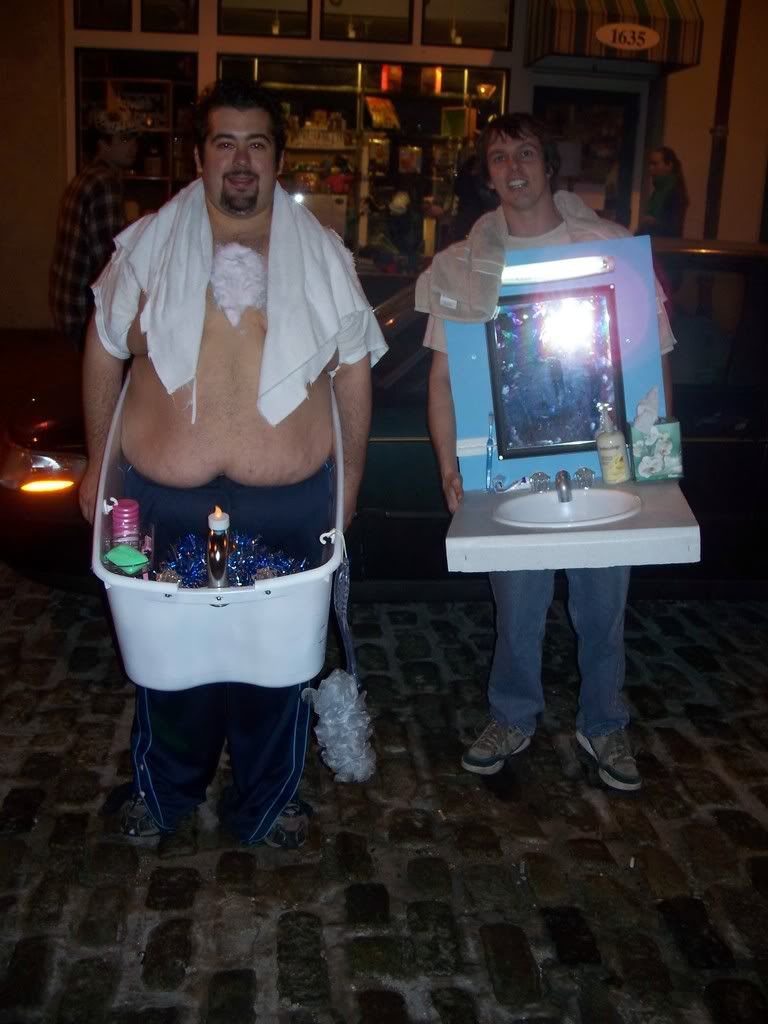 BEST HOME FURNISHING
Without a doubt, this award goes to the two-piece bathroom set.
People were actually checking their makeup in the sink guy's mirror.
And you can't beat that belly.
Jiggle, jiggle.
BEST UNINTENTIONAL COSTUME
You don't get mullets like this from a store.
This kind of dark, lightly greased, cascading mullet can only be homegrown.
The leather jacket? A brilliant touch.

And we all know what kind of message it sends:
"Step back, bro. Your girlfriend is my girlfriend now."

I've got plenty more where these came from. I'll post them later ...

Posted by
Sam Sessa
at 12:59 PM |
Permalink
|
Comments (2)