Fab Five Friday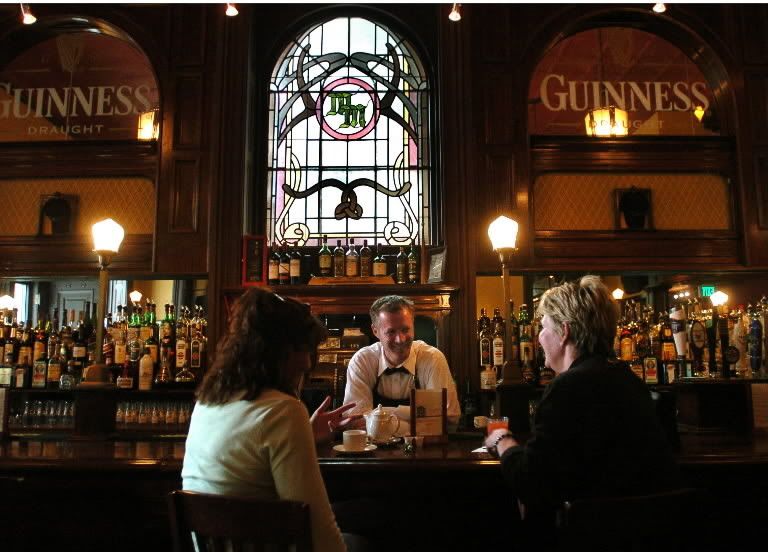 I am by no means the expert on where the 30+ set hangs out in this city.
And I didn't get too many suggestions the other day.
But here it is: my list of the five best places for the 30+ set in Baltimore.

1. Paul's, 701 E. Fort Ave.
Totally unpretentious Federal Hill hangout for the 30 and 40+ set.
2. Mosaic, 4 Market Place, Power Plant Live
Mosaic can get flooded with 30-somethings on Friday and Saturday nights.
3. Waterfront Hotel, 1710 Thames St.
See a live band downstairs, and if you meet someone, head upstairs to the best lounge in Fells Point for some conversation.
4. Maggie Moore's (pictured), 21 N. Eutaw St.
Perfect hangout pre- or post-Hippodrome show. It's elegant but also semi-informal.
5. Grand Cru, Belvedere Square, 500 E. Belvedere Ave.
A little expensive, but it comfortably straddles the line between informal and business casual.
Honorable mention: James Joyce Pub, 616 S. President St.
(Algerina Perna/Sun Photographer)
Posted by
Sam Sessa
at 7:47 AM |
Permalink
|
Comments (3)
Categories:
Fab Five Fridays