Al's enemies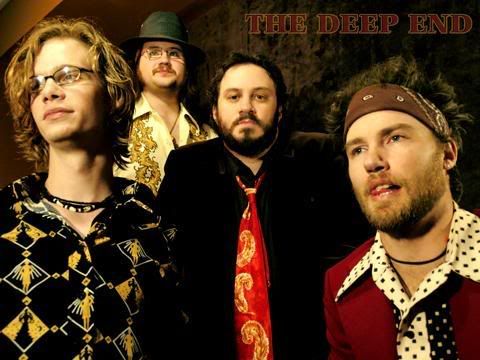 One of the pitfalls of being a local music critic is you inevitably give bad reviews.
That was the case when City Paper music writer Al Shipley (who also does the highly informative hip-hop/R&B blog Government Names) saw the Deep End play a few months ago.
He wrote:
"Another quartet with several years under its belt, the Deep End refers to itself as "The best unsigned band in America" on its MySpace page. And while hype on a web site is rarely critic-proof, the Deep End invited the obvious jokes when it wasn't even the best band on a two-band bill."
...
The Deep End fired back with a scathing, obscene comment on the top of their MySpace site, referencing Shipley by name. Warning: There is profanity on the site.

I e-mailed Shipley giving him the heads up.
He responded:
"hahaha! ... one for the scrapbook."
Posted by
Sam Sessa
at 11:34 AM |
Permalink
|
Comments (3)
Categories:
Random stuff