Tabs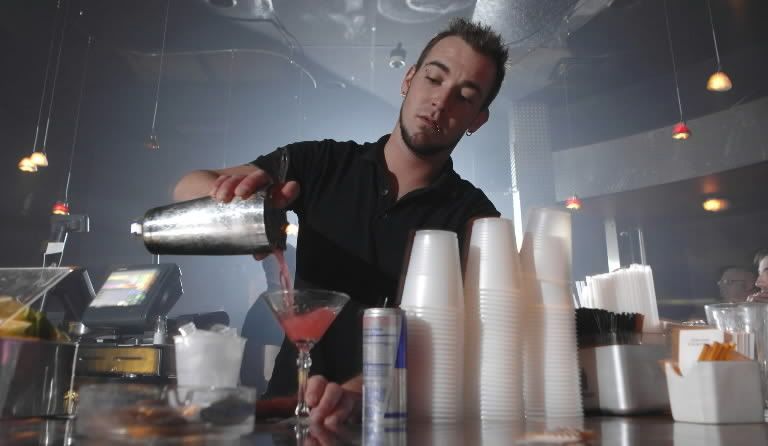 In the movies, bartenders let their patrons run up big bills over the course of a week or two. For example:
Me: Frank, put it on the bill.
Frank: The bill, sir, is very high.
Me: So am I!
*By the way, if anyone gets that reference (without Googling!), I'll see if I can send you a Baltimore Sun tchotchke.
I just wonder sometimes -- do bars ever let you run up a bill anymore? Did they ever let you do this back in the day?
I've never seen it. I've had bartenders who wrote down what I drank all night and then made me pay before leaving.
But I've never been able to walk out of a bar without paying and say, "Put it on my bill."
Have you?
(David Hobby/Sun Photographer)
Posted by
Sam Sessa
at 10:43 AM |
Permalink
|
Comments (13)