Spooky Budweiser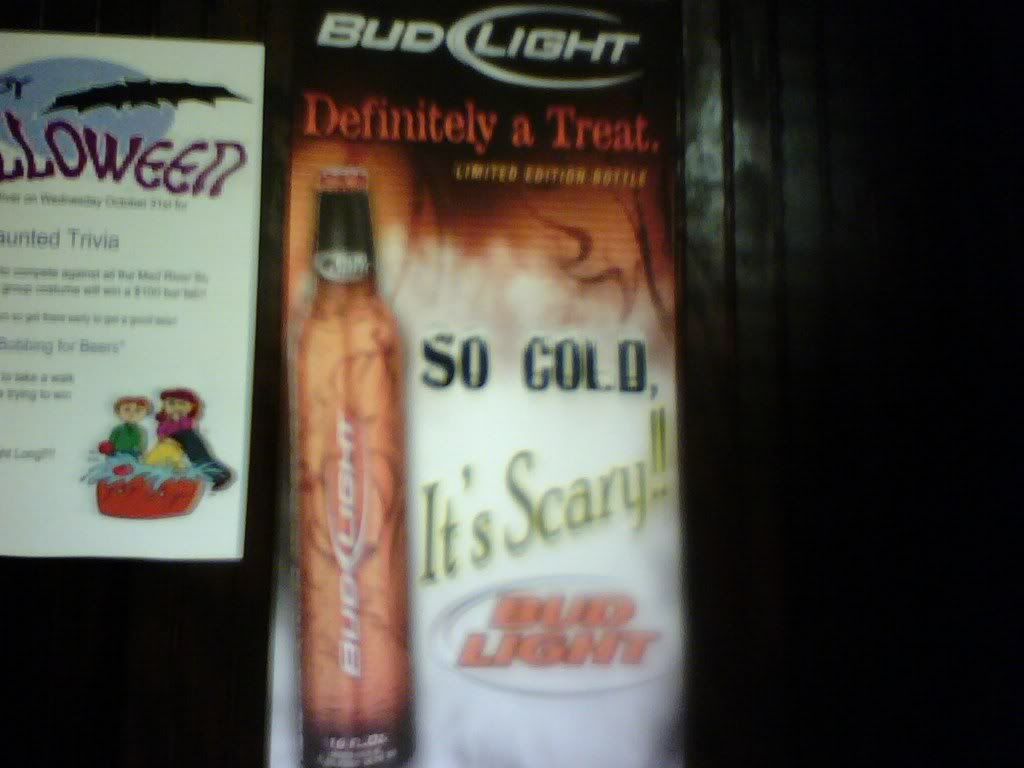 Saw this poster in a bar bathroom last weekend.
Apparently, Budweiser is rolling out spooky black Bud Light bottles to help you celebrate Halloween.
My question: who cares?
Will a black bottle convince you to drink Bud Light over Coors or Miller?
When really, the only scary think about all three are the crappy (but consistently crappy, and cheaply priced) suds.
(Photo by me, please excuse the lack of focus, I used my cell phone camera)
Posted by
Sam Sessa
at 10:48 AM |
Permalink
|
Comments (4)