Power Plant Live's twin sister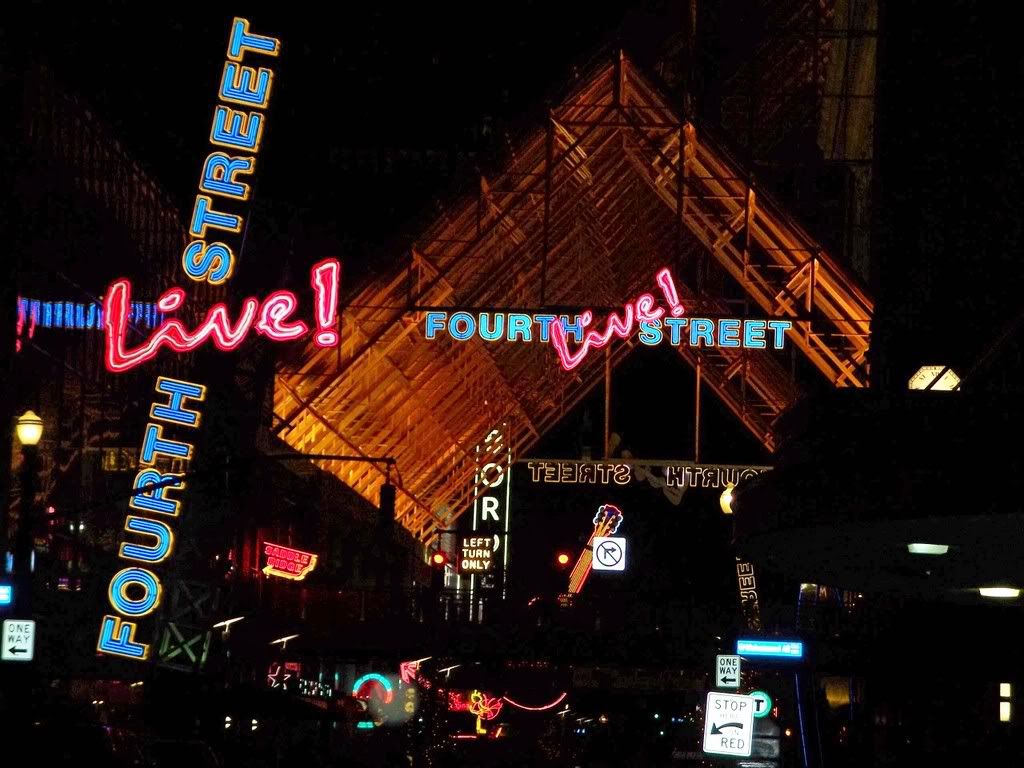 When I was in Louisville, Ken., earlier this year, I stayed in a hotel a few blocks from one of the city's main entertainment/nightlife areas: 4th Street Live.
4th Street Live is the sister of Power Plant Live in the Inner Harbor. I believe they're both owned by the Cordish Company.
Both have the piano bar Howl at the Moon and the club Angels Rock Bar.
Both have the same neon signs and you-can-drink-in-the-open policy.
But where Power Plant Live is shaped like a cul-de-sac (keeping patrons secluded from the nearby Block), 4th Street Live is an open street corridor.
I didn't spend much time at 4th Street Live when I was there. It was eerily familiar in a generic sense, and got me thinking.
In the future, will there be zones like this in every major city, where you can go to the same bars and clubs, like you would go to an Applebee's or McDonald's?
Would you want that?
(Photo by me)
Posted by
Sam Sessa
at 12:54 PM |
Permalink
|
Comments (1)