MacGyver & the Brewer's Art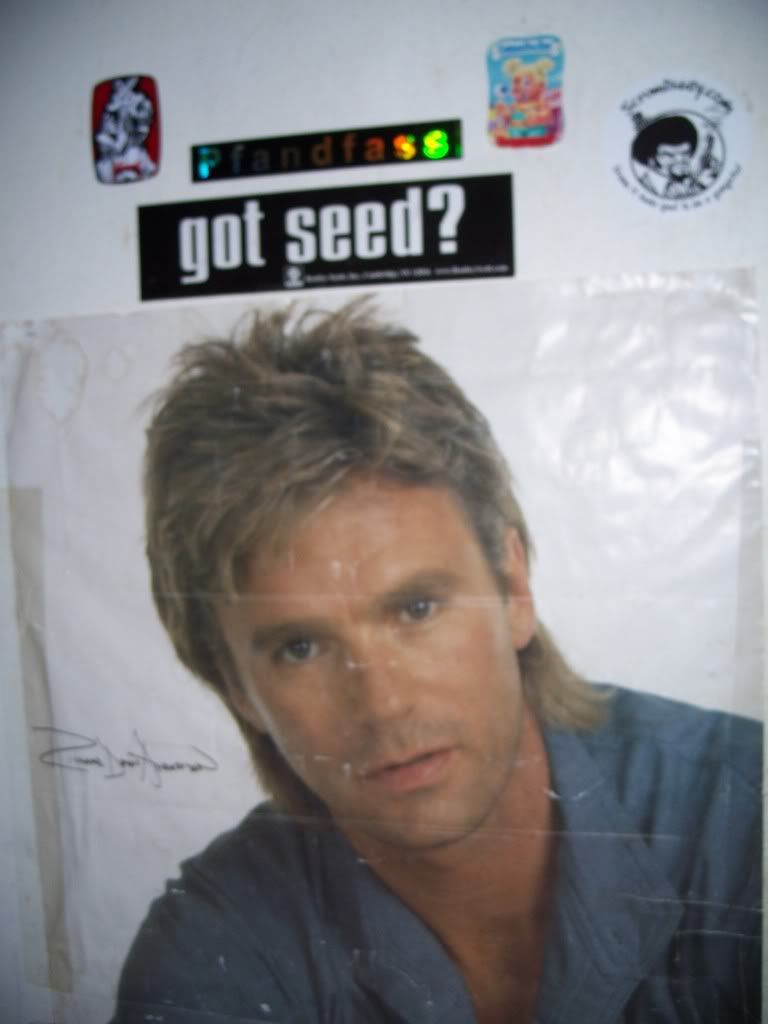 Ever wonder why beer from the Brewer's Art tastes so good?
Because MacGyver watches over it.
This poster of the '80s TV hero hangs on the door to the fermentation room in the back of the building. He sees everything.

Brewer and co-owner Steve Frazier calls him the "patron saint of suds."
And why not?
Any man who can make a bomb with a piece of gum and a paper clip can make beer better with his loving gaze and gently tousled hair.
Their new slogan should be:
"Brewer's Art Resurrection Ale: Made with mullet love."
(Photo by me)
Posted by
Sam Sessa
at 12:00 PM |
Permalink
|
Comments (1)