How much to tip?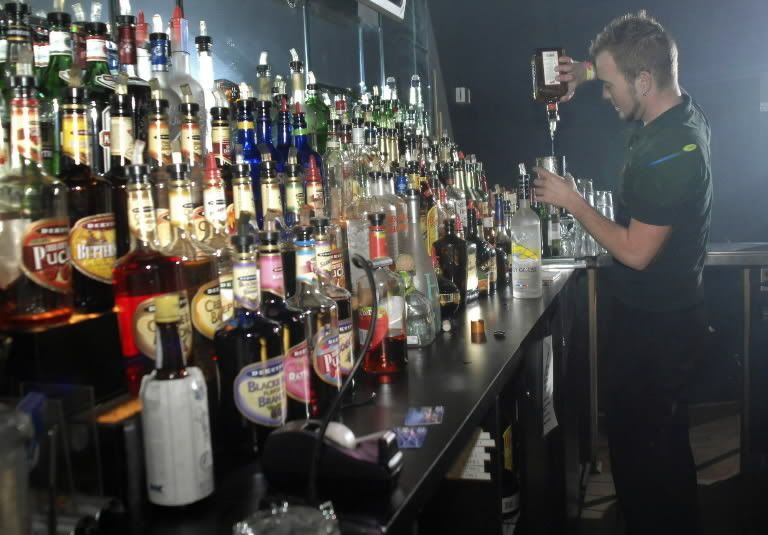 I'm curious to know what you think about tipping your bartender.

When you're at a packed bar on a Saturday night, should you tip more than when you have the place to yourself on a Tuesday night?
If you ask for a bottle of Budweiser all the the bartender does is reach into a cooler, grab one, pop the top and hand it to you.
Do you tip him/her less than if you ordered a round of shooters made with multiple liquors?
Does more work on the bartender's part mean you're going to tip heavier?
What do you tip if you ask for a draft beer and it comes to $3.50? Do you tip $1.50? or just $1?
(David Hobby/Sun Photographer)
Posted by
Sam Sessa
at 11:18 AM |
Permalink
|
Comments (41)