Fab Five Friday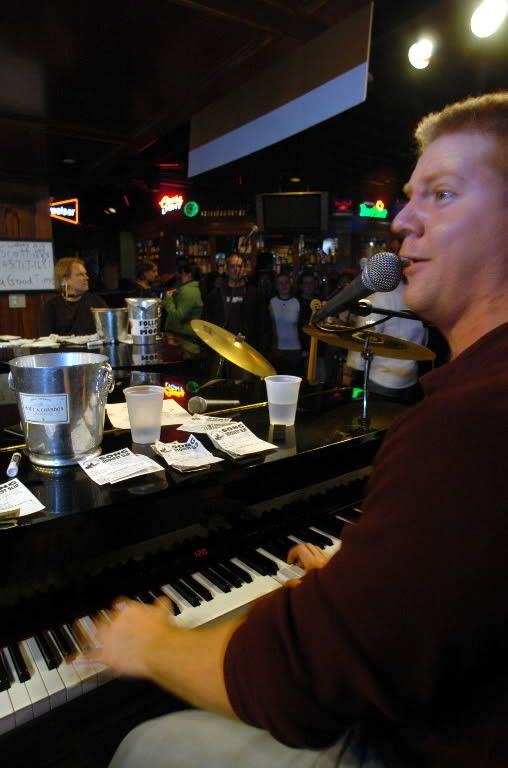 Here is my list of the five best happy hour buffets.

1. Mt. Washington Tavern, 5700 Newbury St., 5 p.m.-7 p.m. Mondays-Fridays

It's hard to go wrong with this bar's rotating free happy hour menu: port wine and cheese on Mondays, buffalo wings on Tuesdays, made to order quesadillas on Wednesdays, oysters on Thursdays and steamed shrimp on Fridays. If you haven't been there before, it's time to feast!

2. Rams Head Live, 20 Market Place in Power Plant Live, 5 p.m.-7 p.m. Mondays-Fridays
This is another deliciously free option: Mexican food (tacos, etc.) on Mondays, oysters on Tuesdays, carved beef and ham on Wednesdays, seared tuna on Thursdays and buffalo wings on Fridays.
3. Kooper's Tavern, 1702 Thames St., 5 p.m.-7 p.m. Fridays
Kooper's sets up a pretty solid spread -- make your own soft tacos, mussels, crab dip and vegetables.
4. Cancun Cantina, 7501 Old Telegraph Road, Hanover, 5 p.m.-7 p.m. Fridays

Here, they set out a smorgasboard of food: chicken fingers, clams, lasagna ... the list goes on. It only costs you a quarter, too.
5. Howl at the Moon (pictured), 22 Market Place, Power Plant Live, 5 p.m.-8 p.m. Fridays and 5:30 p.m.-8 p.m. Saturdays

The buffet here is nothing to boast about, but it's free, and that's somewhat special. You get nachos and hot dogs on Fridays and baked beans, chips and hot dogs on Saturdays. If you email the web site, you can get into their happy hour for free, which makes the buffet taste that much better. Get there early -- they run out quick.

Posted by
Sam Sessa
at 8:17 AM |
Permalink
|
Comments (3)