Fab Five Friday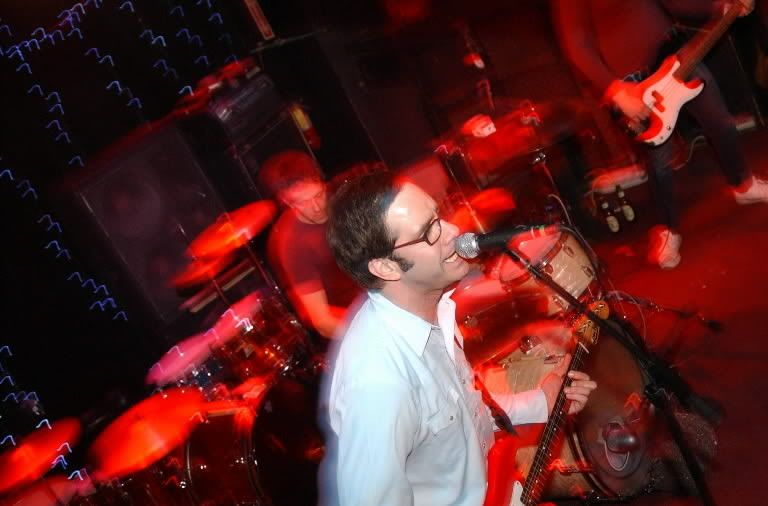 This list of the five best places to see a rock band was one of the toughest ones I've put together yet. As always, feel free to debate my choices:
1. The 8x10, 8-10 E. Cross St.
My favorite place to see live music in this city -- whether rock, bluegrass or what have you. There is hardly a bad sightline in the club, and the dance floor is springloaded so it bounces slightly when it's packed.
2. The Talking Head Club, 203 Davis St.
The quintessential rock club: that musky odor of cigarette smoke and spilled beer, a busted pool table, the unswept floor. And most importantly, the solid sound system.
3. The Ottobar, 2549 N. Howard St.
I'm not sure how the city's music scene could live without a venue like the Ottobar, which pairs Baltimore bands (like the Oranges Band, pictured) with nationally touring rock acts. The parking lot next door is a definite plus, too.
4. Sidebar Tavern, 218 E. Lexington St.
The Sidebar's owner Richard Ashburn called me once to chide me for calling his club dirty. But I don't know what kind of rock/punk club the place would be if the walls were graffiti-free and I could eat off the floor.
5. Fletchers Bar, 701 S. Bond St.
This list wouldn't be complete without Fletchers. It's home to Noise in the Basement, an awesome local rock showcase, and also has the feel of a classic rock club.
(Colby Ware/Special to the Sun)
Posted by
Sam Sessa
at 7:31 AM |
Permalink
|
Comments (7)
Categories:
Fab Five Fridays